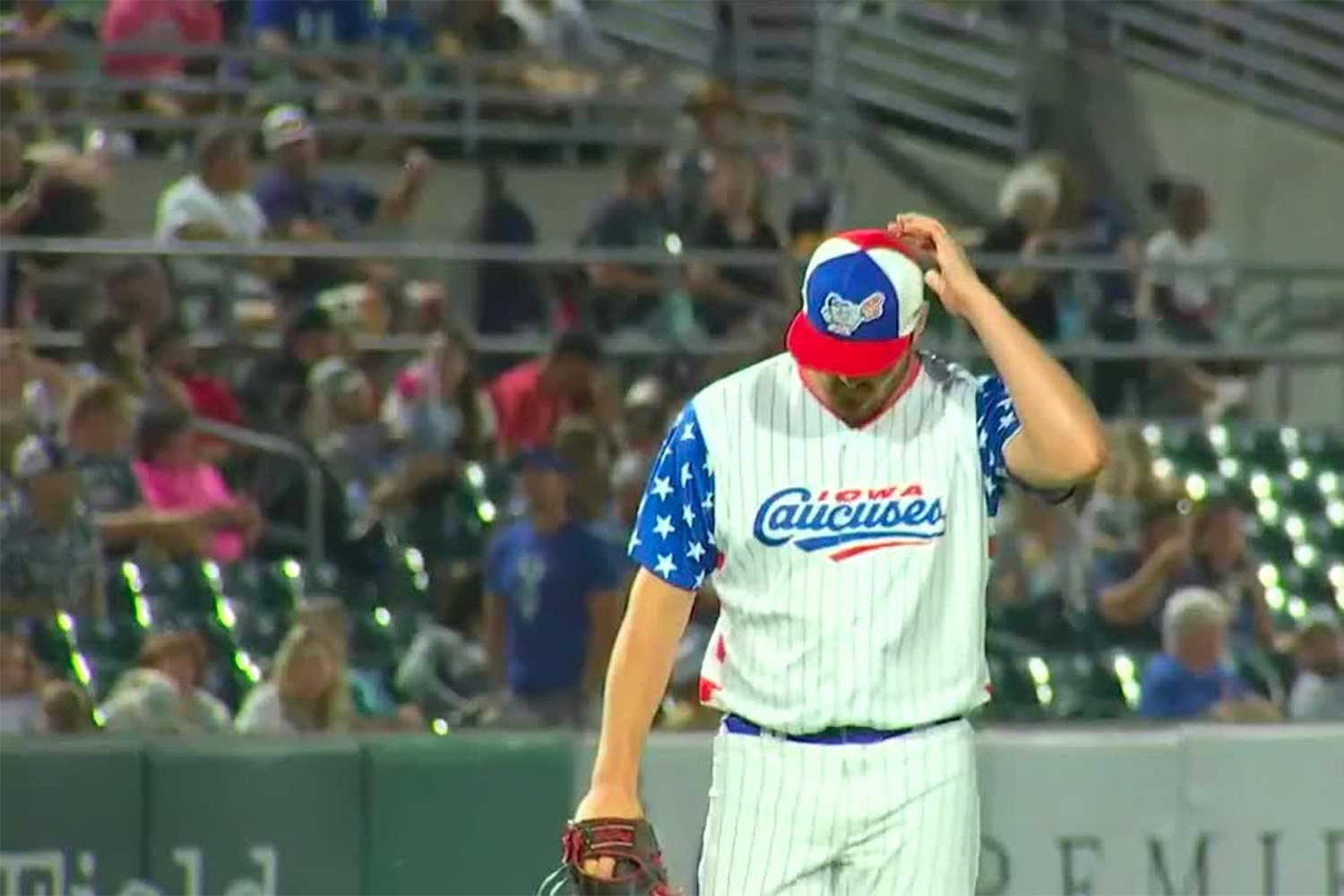 Right off the bat, we should note that the Cubs will add one pitcher and one hitter once the calendar flips to September. I already made cases for Alexander Canario and Pete Crow-Armstrong (here and here) to be the position player the Cubs call up in September. But what about the ever-so-valuable 14th pitcher on the roster? 
Among the possibilities, there are some high-profile players currently on the injured list who may be healthy enough in time to return for the stretch run. That group is highlighted by a quintuplet of pitchers: Marcus Stroman, Brandon Hughes, Brad Boxberger, Nick Burdi, and prospect Ben Brown. The middle three in that list could prove exceptionally valuable to a bullpen that is already overtaxing its best arms, while Stroman and Brown have a chance to make some critical starts in the final series of the season. 
There are also other options already on the 40-man roster, including Jeremiah Estrada, lefty Anthony Kay, a resurgent Keegan Thompson, swingman Caleb Kilian, and the recently-claimed Edwin Uceta. You can be sure a number of these players will shuffle up-and-down between Triple-A Iowa and the big league team, as the Cubs desperately try to lighten the workload on their most trusted arms out of the bullpen. 
If you were to take a quick gander at the Cubs current bullpen, two things would really stand out: the Cubs have REALLY overtaxed their best relievers (four guys are already over 50 appearances this season), and the Cubs have all of zero lefties available (assuming Drew Smyly is back in the rotation for good). That latter issue is particularly a problem, especially for a team with postseason aspirations. 
Mark Leiter Jr. is the nominal "lefty" out of the bullpen right now, thanks to a split-finger fastball that stays remarkably straight on the vertical plane (~50% less horizontal movement than the average splitter in baseball in 2023). And make no mistake, it's a role he's thrived in tremendously this year: in 135 at-bats, lefties are batting a paltry .141/.215/.252 against Leiter Jr. (righties are up to a .259/.366/.448 slash line against him in just 58 at-bats). Yet there's still something to be said for having an actual left-handed pitcher out the bullpen, especially for a Cubs team that places inordinate value on giving opposing hitters different looking pitcher deliveries and arm slots (it's what made sidearm guys like Scott Effross and now José Cuas so valuable to them). 
Hence, I wager that Luke Little, the prospect just this month promoted to Triple-A Iowa, is the pitcher the Cubs should be looking to promote and lean on down the stretch. The only two lefties currently on the 40-man roster that are not already on the Chicago Cubs are Hughes and Kay; neither has been particularly effective in their limited opportunities out of the pen this year, and Hughes is working his way back from multiple injuries. Little, while not on the 40-man currently, will need to be placed there after the season for Rule 5 protection - something the Cubs will assuredly do anyways given his dominance this season. 
Speaking of his dominance, feast your eyes on his season stats: across three levels, he has a 2.33 ERA and 1.28 WHIP with a preposterous 95 strikeouts in just 58 innings. His batting average against is also a minuscule .182 in Iowa through four games, and he's a multi-inning weapon out of the pen (his 58 innings have come in just 32 appearances this season). Walks are Little's biggest problem, as he's issued 81 free passes in just 135 innings in his minor league career. However, he counters that tendency with an absurd home run rate, having given up just one all of this season (after somehow giving up zero in 65 innings last season). 
To put it plainly, Little is flat-out unhittable. When you watch him pitch, it makes sense: he's a 6'8" lefty with a cross-fire delivery and mid-90s fastball. The amount of guys like that on the mound in any given season is often in the proximity of zero. There are a ton of refinements left for him to make, not the least of which is learning how to pitch "backwards" more effectively by commanding his curveball better early in counts. The road between him and sustainable dominance in the major leagues is a long one, but it's not insurmountable. 
Both the Cubs and Little could benefit greatly from a cup of coffee in the majors; Little could see just how effectively his stuff plays up against the best players in the world (and in turn, learn what he needs to refine as a pitcher), while the Cubs could add another weapon out of the bullpen who should be a little fresher than most of their current late-innings options. 
The upcoming games on the schedule are the most important ones the Cubs have had in a long while. It's time to pull out all the stops.