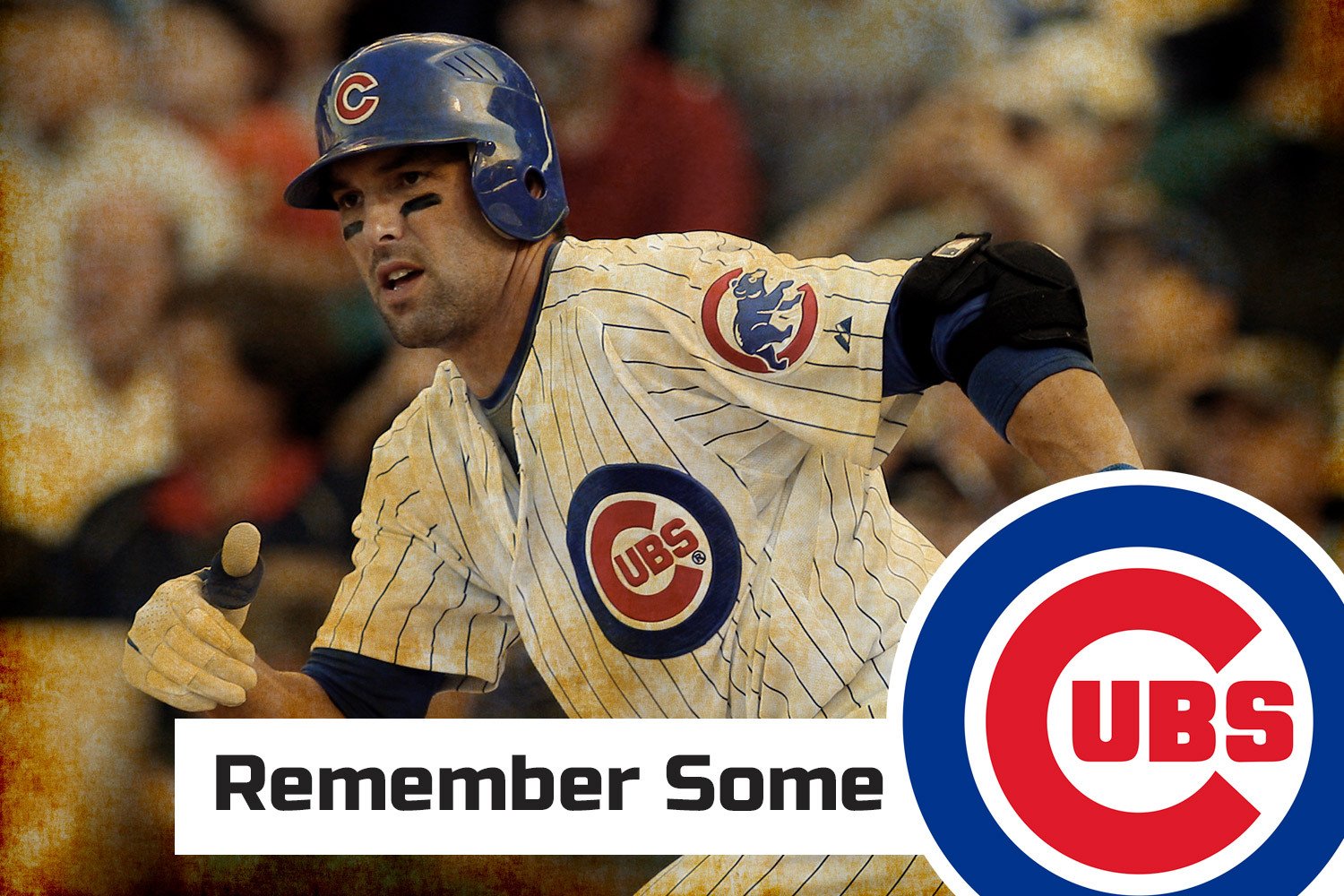 Image courtesy of Brock Beauchamp
In many ways, Mark DeRosa was always the versatile athlete that he would come to be known for in his professional baseball playing career. He was both a baseball and football star while growing up in New Jersey–so much so that he would go on to start at both quarterback and shortstop for the University of Pennsylvania. 
Drafted by the Atlanta Braves in the seventh round of the 1996 MLB Draft, DeRosa made his MLB debut in 1998. He was mostly a utility player for the Braves until 2004, when he was given the starting third base job out of spring training. After watching him hit just .239/.293/.320 and tear his ACL in September, the Braves declined to offer DeRosa a contract, making him a free agent. 
DeRosa played as a stopgap for the Texas Rangers in 2005, and finally had his breakout in 2006, becoming a full-time player and hitting .296/.357/.456. This led to the Cubs signing him to a three-year, $13-million contract as a part of their spending spree in the offseason between 2006 and 2007. 
Thus began the legend of Mark DeRosa in Chicago. He played an integral role on Cubs teams that won back-to-back division titles in 2007 and 2008. In those two campaigns, he hit .289/.373/.451, with 31 total home runs. 
DeRosa started most often at second base for those Cubs teams, but in a lot of ways, he was Ben Zobrist before Ben Zobrist. In addition to the keystone, DeRosa appeared in games at third base, right field, left field, first base, and even shortstop. 
I have a confession to make: Because I was an impressionable middle-school kid at the time, those Cubs teams hold a very special place in my heart. Sure, I have memories of 2003, and of Sammy Sosa blasting home runs onto Waveland Avenue, but 2007 and 2008 was the first time the Cubs were good at a point when I was also old enough to appreciate and absorb them.
In retrospect, I recall DeRosa being both a fan favorite, and the heart and soul of those Cubs teams. It seemed he was almost everybody's favorite player–my grandma included. I am not ashamed to admit that my online video game username, that I still use to this day, includes the number '7' because of DeRosa. But was he actually good? Or did the much younger version of me simply appreciate the way he played baseball and latch onto him for different, unknown reasons that only kids can understand?
Across the 2007 and 2008 seasons, DeRosa was fourth on the Cubs in overall WAR, according to FanGraphs. His 6.6 WAR trailed only Alfonso Soriano, Aramis Ramirez, and Ted Lilly. He produced more WAR than both Derrek Lee and Carlos Zambrano, who were rightly viewed as cornerstone players of that era. He was a vital piece of those teams. 
However, after those two seasons, that would be it for DeRosa in a Cubs uniform. He was traded to Cleveland that offseason for a package that included Chris Archer, and things just weren't quite the same in Chicago. The Cubs disappointed in 2009, as they failed to make the playoffs, leaving many wondering if DeRosa was the glue that held everything together. 
But things weren't quite the same for DeRosa, either. He still proved himself a valuable player in 2009, but after being traded to the Cardinals at the trade deadline, he hit just .228/.291/.405. While he would go on to play four more seasons for the Giants, Nationals, and Blue Jays, he racked up just 538 plate appearances in those seasons, and hit .227 with eight home runs in that time. 
Now, you'll find DeRosa as a studio analyst with MLB Network. He was the manager for Team USA in the 2023 World Baseball Classic, leaving many to wonder if managing a big-league team might be in his future. 
DeRosa was the perfect player for the Cubs, at the perfect time. He contributed two-thirds of his 10.1 career FanGraphs WAR in just two seasons with the Cubs, and the Cubs won the division in both of those seasons. We'll never know what would have happened had the Cubs kept him around for the 2009 season. 
Here is something that we do know: Chris Archer, who was the headline piece coming back to the Cubs in the trade that sent him away, was eventually traded to Tampa Bay for Matt Garza. Garza was eventually traded to the Texas Rangers for Mike Olt, Justin Grimm, and Carl Edwards Jr. Grimm and Edwards would both go on to record very important outs out of the bullpen in the 2016 playoffs for the Cubs. So in a roundabout way, DeRosa was still contributing to the Cubs and helping them win a World Series in 2016. That, alone, should make us remember him even more fondly, and makes me feel validated in my childhood appreciation of him.