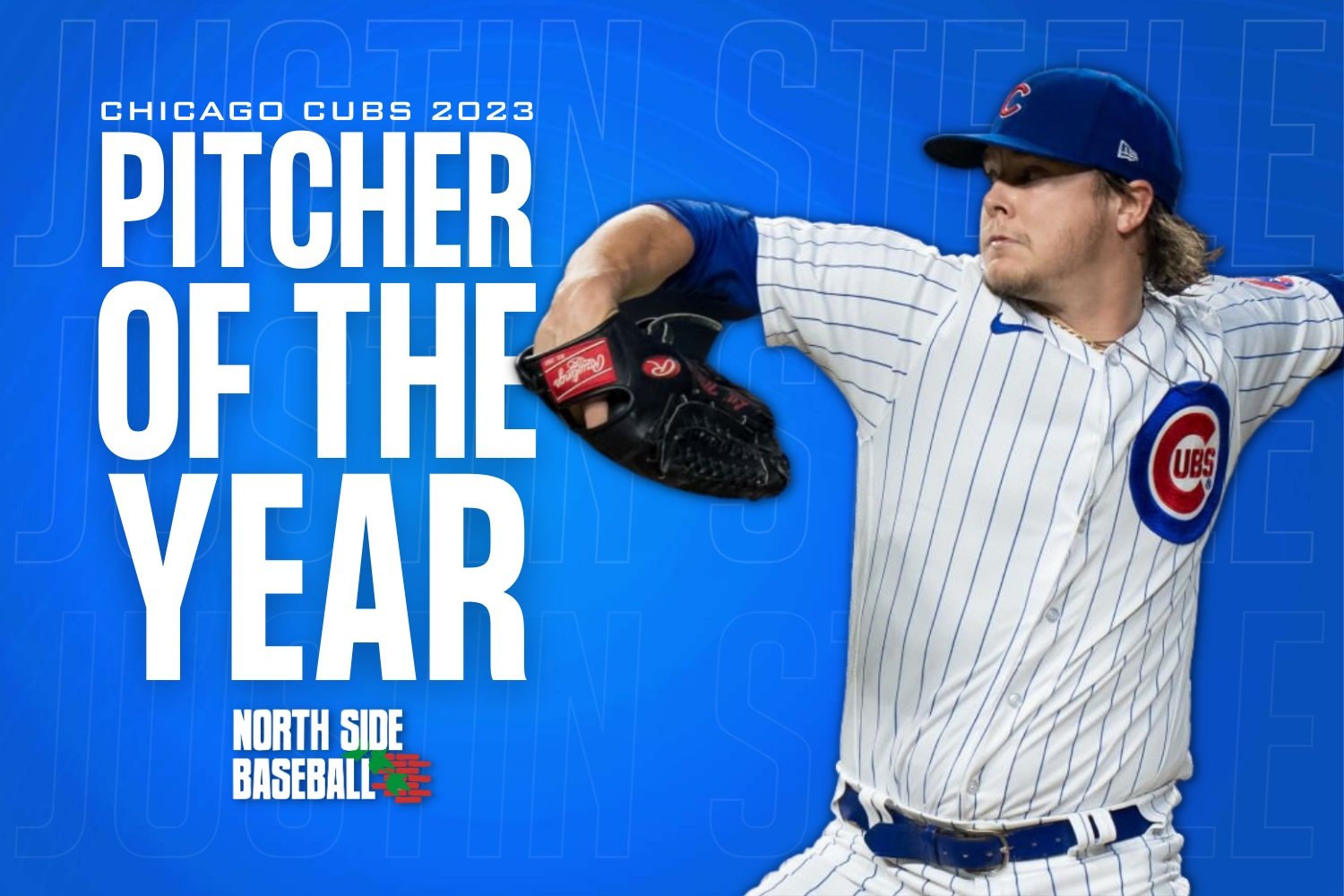 As we get down to the four final teams in the circuit and speed toward the crowning of another MLB champion, I only have one thing on my mind: What are the Cubs going to do this offseason?
As hungry as I am to rinse the sour grapes out of my mouth and look forward, there is value in looking back. Going into 2023, the Cubs looked to continue to have a solid bullpen management with improved rotation length with the addition of Jameson Taillon. The "pitch-lab" felt they had momentum in adding sweepers to a certain profile of relievers. The Cubs had reason to believe they could get lockdown innings from Keegan Thompson and Brandon Hughes. 
What is it they say about the best laid plans?
Near no-hitters. Big contracts with Big ERAs. Surprise starts. Prospect Debuts. So many closers. 2023 had it all. 
Here are the vote getters for the 2023 Chicago Pitcher of the Year.
Receiving Votes
Javier Assad, Marcus Stroman, Julian Merryweather, Kyle Hendricks, Jordan Wicks, Mark Leiter Jr. 
Honorable Mention
Adbert Alzolay
Stats: 58 G, 2.67 ERA, 1.02 WHIP, 22 Saves, 64 IP, 67 SO
It is nearly impossible to think about Alzolay and not think of his fiery fist pumps. I looked forward to his end game celebration as if I were watching a fully realized Ricky "Wild Thing" Vaughn. 
Going into the season, Alzolay was penciled into the bullpen. The expectation was that he would be used as a longer swing-man, similar to Keegan Thompson in 2022. As the season progressed, it became evident that this team needed a shut down closer. Alzolay's solid velocity and devastating slider felt like a pitch mix built for the role. 
In a bumpy bullpen at times, Alzolay felt like a security blanket at the end of games. His elite walk-rate (5%) and 92nd percentile breaker played to the tune of 22 saves. As has been a problem for the 28 year old in his career, his season was cut short by a forearm strain. Alzolay also brings a strong, Cub-fan focused twitter game to his credit. 
Much like the MVP, the Cubs Pitcher of the Year is obvious...
MAN OF STEELE: Justin Steele
Stats: 30 G, 16-5, 3.06 ERA, 173 IP, 176 SO
In May, I put $5 on Justin Steele to win the Cy Young. I was so close. 
Steele took the step the Cubs have craved a pitcher from their organization would take. At the end of 2022, Steele showed flashes of being a solid part of this year's rotation. Improved location of the fastball paired with the manipulation of the Slider/Slurve kept hitters off balance most of the season. When he wasn't striking out batters, Steele was able to take advantage of the middle-infield defense with an impressive 50.3%  ground ball rate and an elite 5.4% barrel rate. Steele increased his workload from 119 innings in 2022 to 173 this season. If we were being honest with our selves, Steele looked to tire at the end of the season. It will be interesting to see if he can add a pitch to his arsenal to match with his already dominate pair. 
Who is your Pitcher of the Year? Favorite pitching moments of 2023? Leave your comments below!