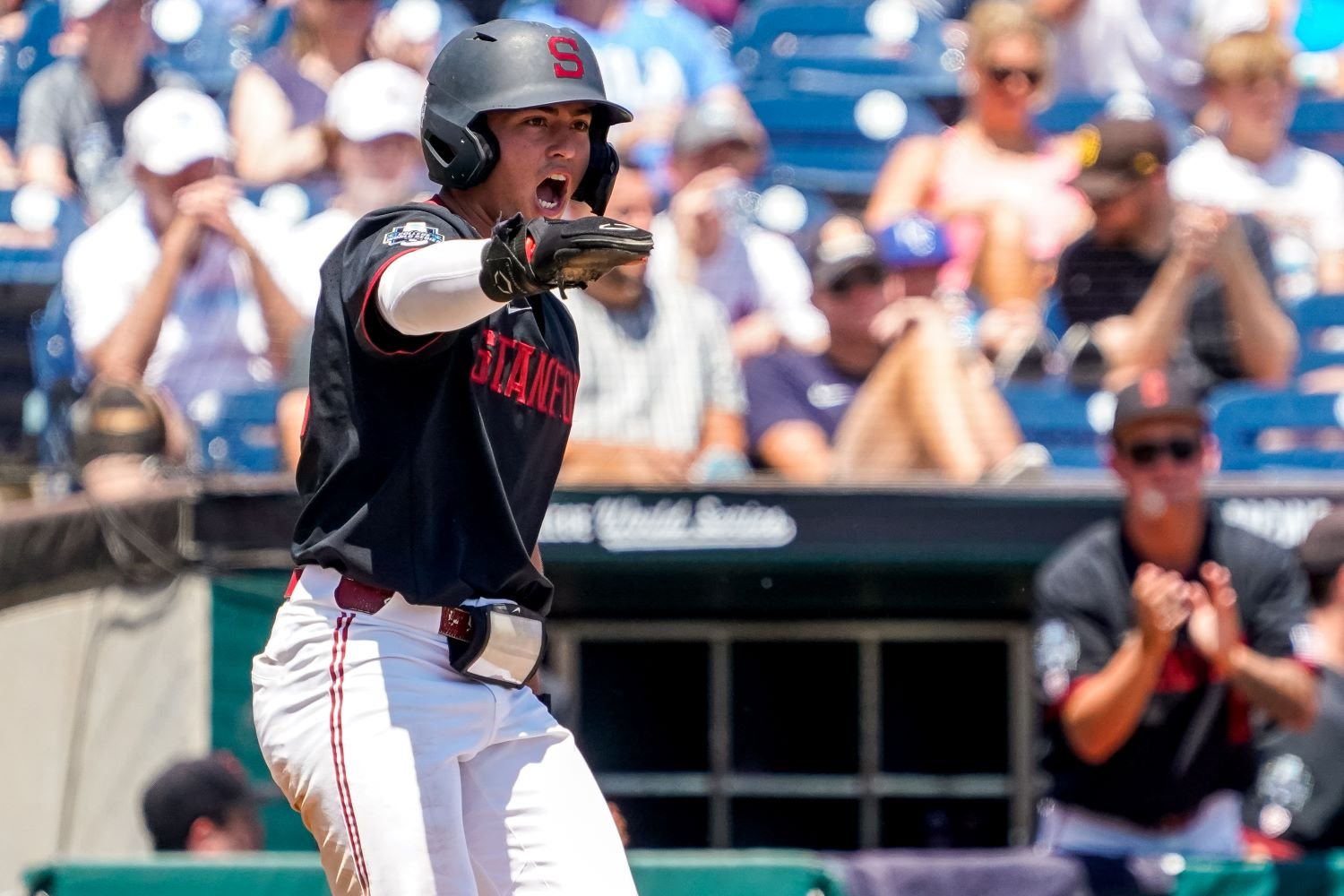 Image courtesy of Dylan Widger, USA Today Sports
Over the next two weeks, we're going to be providing you with profiles of 10 players the Cubs could take with the 13th overall pick in the 2023 MLB Draft.
Who is He?
Tommy Troy is a 21 year old infielder out of Stanford University. His exceptional 2023 campaign for the Cardinal helped propel them to a College World Series berth. Currently sitting at 12th overall on the Consensus Board, Troy has continued to take steps forward in 2023. His well rounded skill set, combined with consistently outstanding performances on the Cape, make him one of the higher-floored college bats in a class loaded with them. 
Why the Cubs Will Draft Him
Troy doesn't necessarily have a carrying tool, because they are all pretty good. He has a short, right-handed swing and makes consistent hard contact, particularly on fastballs, where his contact percentage is north of 90%. Troy has power to all fields, particularly the pull side, in addition to a patient approach at the plate. He's improved every year at Stanford. In 2023, he managed a .398/.481/.707 line with 17 home runs and 17 stolen bases. He lowered his strikeouts from 20 K% in 2022, to 16 K% in 2023, increasing his walks to 14 BB% in 2023, a career high.
Why the Cubs Won't Draft Him
At the plate, Troy has consistently punished fastballs, but had more challenges handling spin on off-speed pitches, hardly unique for an amateur hitter, but something to monitor as he turns pro. Defensively, Troy has enough to play on the dirt. At Stanford, he's split time between second and third base with at least average defensive actions and at least an average arm. The defense isn't what you're buying, though. Troy profiles to offer defensive infield versatility, hit somewhere in the .260-.280 range, with 20 home run power. That's a skillset that will serve a drafting major league team well for the long term.
What do you think of Tommy Troy as a prospect? How would you feel about him being the Cubs pick at 13th overall? Join the discussion in the comments.