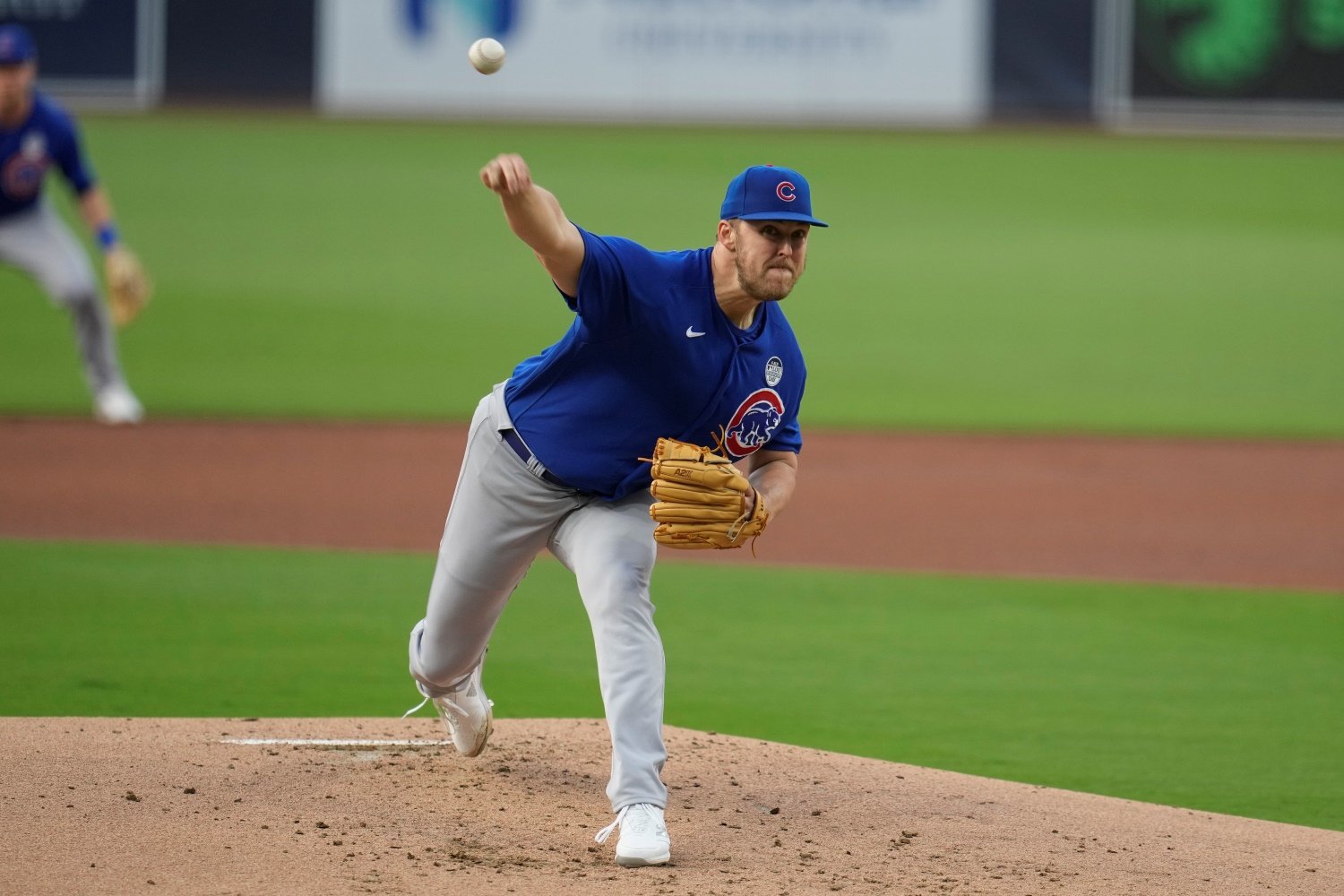 Image courtesy of © Ray Acevedo-USA TODAY Sports
If the Cubs signed Jameson Taillon because they thought they could reinvent him or turn him into an ace, then they were foolish and irresponsible with their $68 million. Several teams and a great many players suffer from this systematic error lately. Because of the revolution in player development and technology-driven instruction, many parties within the game have begun to think of every player as an optimizable asset--a piece of wet clay that can be endlessly reshaped and altered. Even some of the would-be balls of clay think that way.
In reality, by the stage of a career that someone like Taillon (or, say, Tyler Chatwood) has reached when they achieve free agency, that clay has dried out naturally, or it's been kiln-fired to create a nice piece of pottery. It's taken on shape and function, beauty and identity, but it no longer has that easy fluidity. It's not as malleable as it used to be. Smart teams know that, and they pay for what players who sign as major free agents already are, not what they might quasi-magically become. 
Taillon, who has had two Tommy John surgeries already and had made a major repertoire change in the process of returning from his second (after being traded from the Pirates to the Yankees), was excited by the potential the Cubs saw in him, They pitched him on another, miniature overhaul of his arsenal, and he was on board. It flopped.
Starting with his outing against the Reds on May 27, though, Taillon has reverted to a version of himself that has had lots of success in MLB--a comfortable, familiar version, with plenty of value in its own right. To the relief of everyone, it looks like trying to reshape this particular clay has not broken it.
Here's Taillon's pitch usage against right-handed batters by start this year.
And here's the same against lefties.
The Cubs had encouraged Taillon to become more of a sinker-cutter guy. That's not surprising. The Yankees utilize four-seamers as often as almost any team in baseball, whereas the Cubs lean toward the sinker and cutter extreme. The thing is, the very innovation that turned Taillon into such a solid starter for New York was ditching the overreliance on sinkers that held him back during his time with the Pirates. To think he would find success (or at least immediate success) by going back to what hadn't really worked for him was an odd error in judgment by the Cubs' pitching brain trust. 
Trying that was a significant risk, too, because it could have proved to be impossible to just go back to what had been working for him. However, with Yan Gomes as his guide, Taillon seemed to snap right back into his Yankee form. It's not just about pitch mix, either. Because of the movement profile (release point, arm angle, spin, seam orientation) on his stuff, he's an extreme fly-ball pitcher. He's embracing that again now. He's gotten back to using the top of the strike zone consistently. A fly-ball guy has to keep the ball up, to get more pop-ups and lazy fly balls, and fewer hard line drives and homers. 
Here's where Taillon's pitches were located in his starts prior to May 27:
And here are his locations from the last two outings:
There's plenty of cause to feel optimistic about Taillon. He should be able to sustain these changes, because they're really just about getting back to something with which he'd gotten comfortable over the previous two years. It might be too little, or too late, or both, but these adjustments were necessary, and they're the right ones. Hopefully, Taillon and the Cubs can keep making adjustments, and that might even include reintroducing some of the changes they envisioned over the offseason. For now, though, the team needs the best version of Taillon he can give them every turn, and that best version is one more akin to what he was before arriving than to that into which the team tried to transform him.