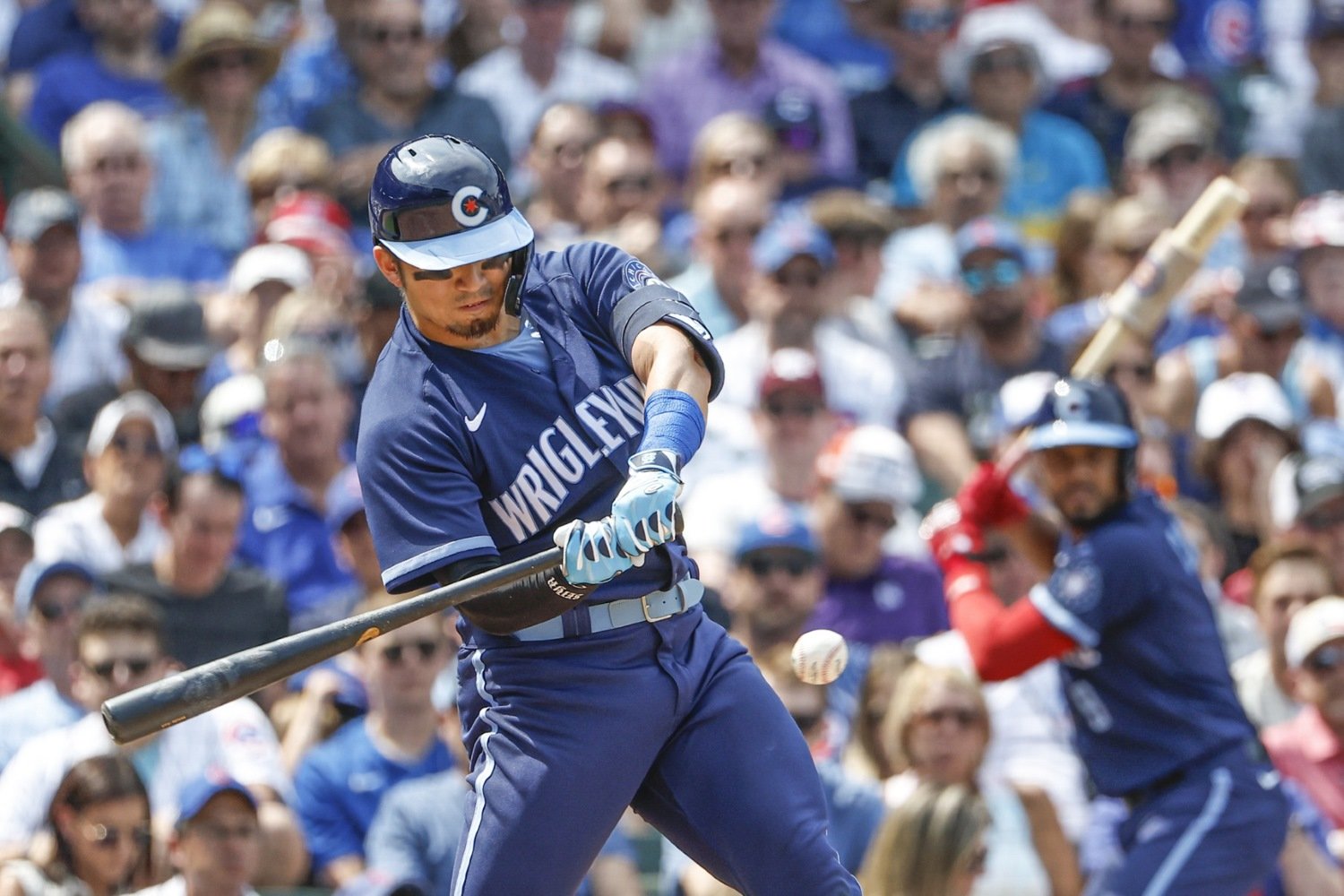 Image courtesy of © Kamil Krzaczynski-USA TODAY Sports
Let us look to the Atlanta Braves. After all, they're currently the class of the National League, and arguably the best team in baseball. They're also very unusual in the way they deploy their position players, by modern standards. Last year, Guillermo Heredia spent almost the entire season on Atlanta's active roster, and he appeared in 74 games, but he totaled just 82 plate appearances. This season, Charlie Culberson spent two months on the club, but he only made a single appearance, collecting a hit in the only time he was sent to bat. These days, that's very strange.
Thirty years ago (and certainly before then), teams prioritized their starting position players to this extent. They often carried 15 position players, but two or three of them would go unused (or very, very lightly used) for weeks at a time. Some managers innovated and made better use of their entire roster, through mechanisms like platooning and creative defensive substitutions. Mostly, though, they trotted out static lineups filled with the best nine players they had--or at least, the best nine they had available.
Now, however, teams conceptualize player usage very differently. Some specific sabermetric findings, especially about the value of rest for catchers and about the aforementioned platoon dynamic, have encouraged this, but it seems much more deeply rooted. The new breed of baseball executives come from elite management programs and financial backgrounds. They've been relentlessly trained to maximize every asset at their disposal. Letting three or four roster spots become afterthoughts is anathema to them.
Jed Hoyer is very much one of those executives. He's always been this way, as a team-builder: more interested in fingertip strength than in building glamor muscles. He's a depth guy, and David Ross (the career backup catcher) is an equally ardent believer in that principle. The Cubs actively seek platoon guys, and matchups in which they can make liberal use of their bench. They don't have a set lineup. Even since they acquired Jeimer Candelario, they've rotated Nick Madrigal and Patrick Wisdom into the lineup. Since Seiya Suzuki's brief and successful reset, both he and Mike Tauchman are getting regular playing time. It's not a nine-man lineup; it's a 12-man rotation.
After Friday's frustrating loss, maybe it's time the team ditches that line of thinking, in favor of what's been working so well for Atlanta. Even against left-handed starters, the team should slot Tauchman in as their center fielder every day, with Suzuki in right, Cody Bellinger at first base, and Candelario at third. When September comes, they could call up Pete Crow-Armstrong to play often in center field, or just to come in as a defensive replacement. They can still tweak the batting order based on matchups, but they'll get better, more consistent defense (and probably no worse offensive production) by sticking to a regular lineup.
That's not to suggest that they'll transform into the Atlanta lineup overnight. There's no Matt Olson or Ronald Acuna Jr. in this group, and even Atlanta's lesser hitters have some pop. The Cubs will continue to make do with a more OBP-centric approach, because they have no choice. Still, if they want to claim the NL Central title or win a Wild Card berth, they'll need to play extremely well the rest of the way. Tightening up their rotation of position players could be the best means of doing so.
1