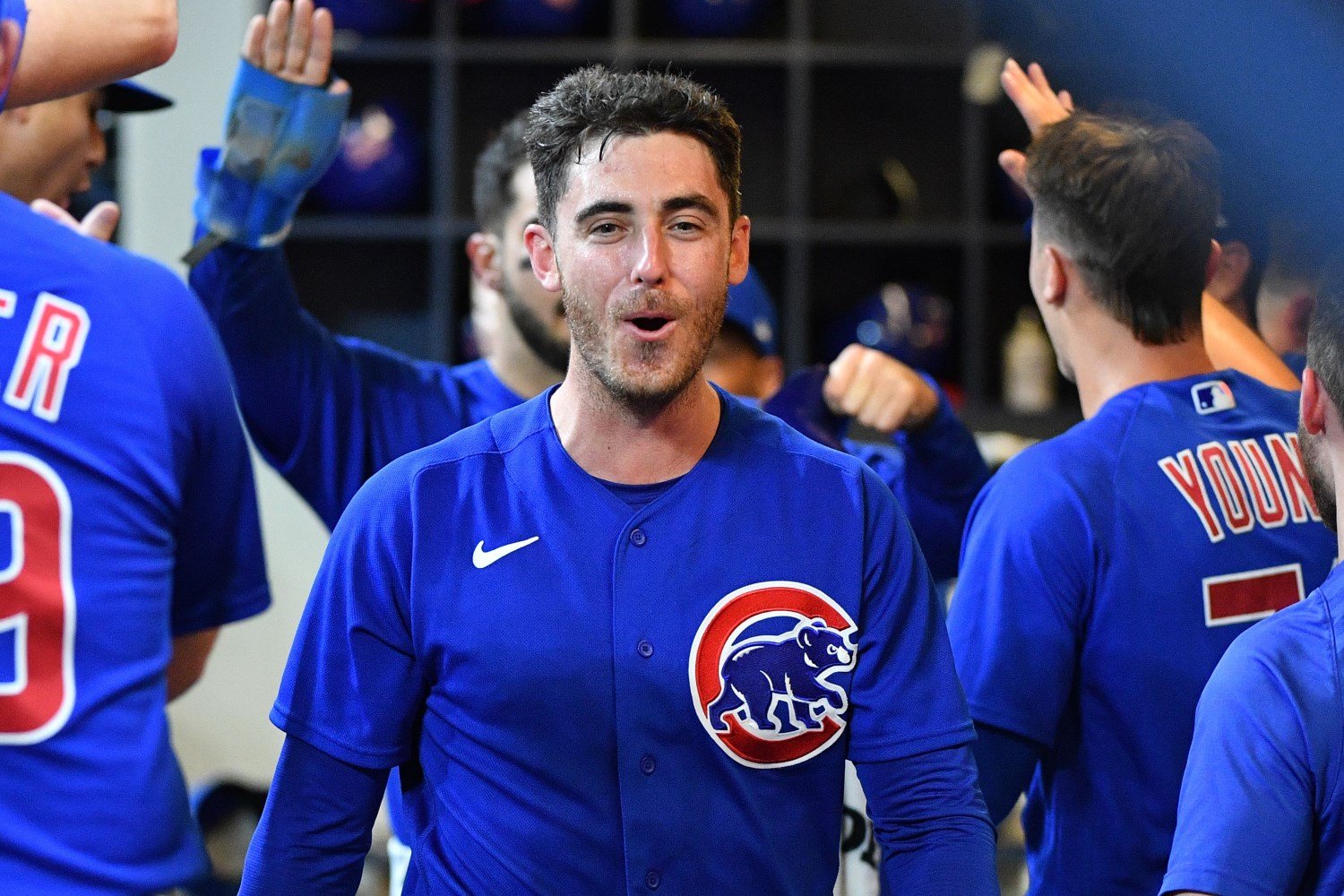 Image courtesy of © Michael McLoone-USA TODAY Sports
The thinking went that, if the Cubs could turn Cody Bellinger back into an above-average offensive player, they would either deal him at the trade deadline for prospects, or he would be a key player for a playoff contender. If Bellinger was still the below-average offensive player that he was for the previous two seasons, he would still provide value defensively, and the two parties could move on after the season, or at the trade deadline. No harm, no foul.
Fast forward to July, and most Cubs fans would tell you that they are more than happy with Bellinger's performance. His .303/.359/.502 slash line is 29 percent better than average, according to wRC+ on Fangraphs. Despite missing a month with a knee injury, his 2.0 WAR is 3rd on the team among position players, behind only Dansby Swanson and Nico Hoerner. 
Dig a little bit deeper into the numbers, however, and there are several causes for concerns regarding Bellinger's performance. Baseball Savant calculates expected batting average and expected slugging percentage based on batted-ball data (exit velocity, launch angle, etc.) for each player. Bellinger is fifth among players with at least 150 plate appearances with a .052 difference between his batting average and expected batting average, and fourth with a .105 difference between his real and expected slugging averages. He has an expected batting average of .251, and an expected slugging of .397. Basically, he has been one of the luckiest players in baseball to this point. 
What is the reason for his poor expected performance? Bellinger's average exit velocity of 86.5 miles per hour is the lowest of his career, as is his 5.2-percent Barrel rate–even lower than each of his past two seasons, when he was one of the worst offensive players in baseball. 
In good news, he has cut his strikeout percentage from about 27 percent over the past two seasons to 17.7 percent this year, so it's reasonable to expect some jump in batting average. But given the poorer quality of his batted balls, the jump shouldn't be as great as it has been, especially given that Bellinger is not someone who historically outperforms his expected statistics. 
With home runs Thursday and Friday, Bellinger might be hitting a stride he didn't have a chance to hit earlier this season, thanks to the cold weather of April and the knee injury in May. His expected slugging percentage has been above-average over his past 50 plate appearances: 

This all combines to make Bellinger one of the most interesting Cubs to follow going forward. At this point, it's clear he will likely never recover his MVP form. He just doesn't hit the ball with the same authority that he once did.
Are his numbers this year for real, or has he just had some very fortunate batted-ball luck? If the Cubs decide to trade him, what kind of value would they receive? Can he maintain his recent hot stretch and carry the Cubs' offense for a bit? 
There is likely not another player on the Cubs whose results could vary so wildly going forward. How Bellinger performs will likely determine either if the Cubs can get back into the playoff race, or if they have a successful trade deadline, should they decide to sell.