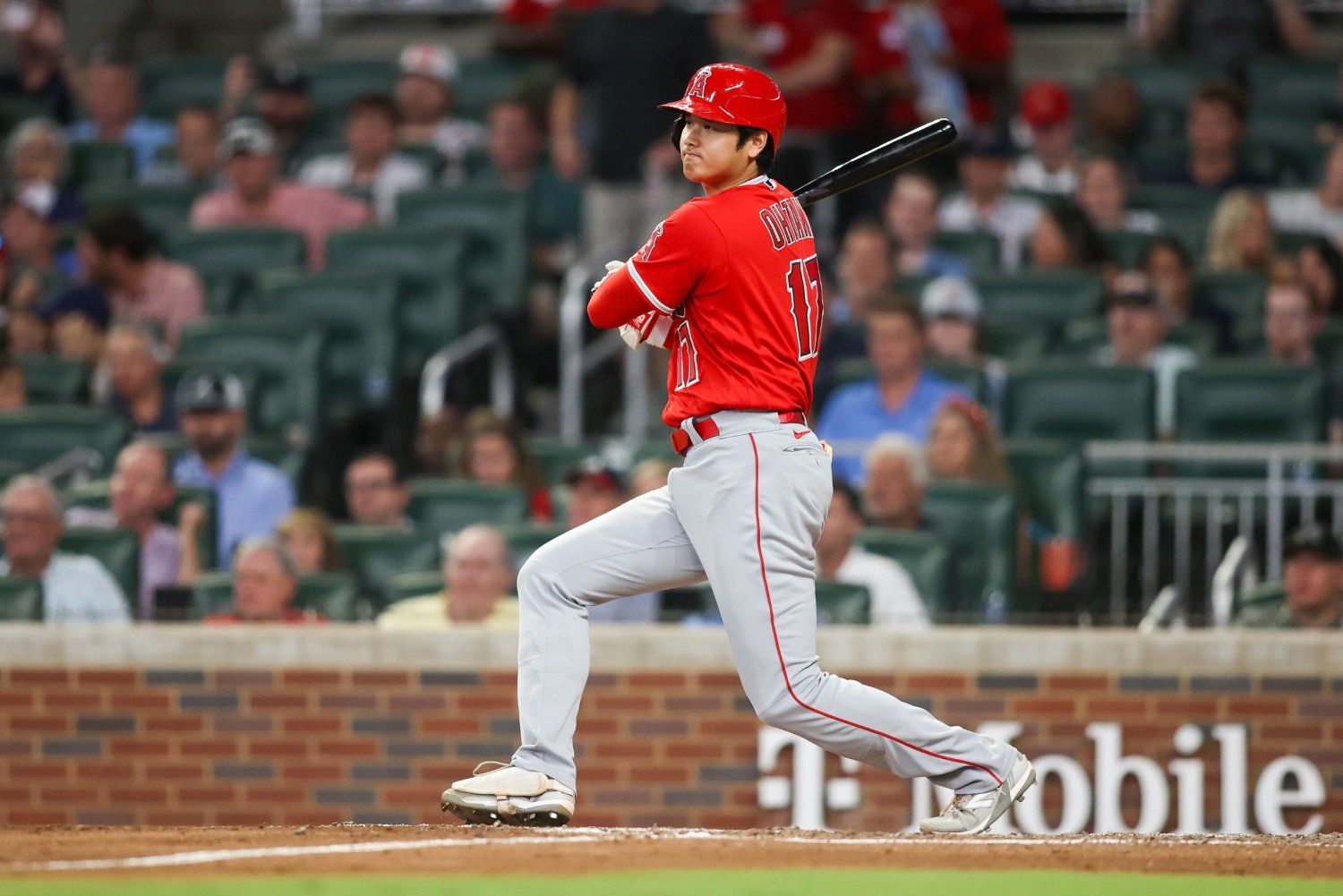 Image courtesy of © Brett Davis-USA TODAY Sports
Let's be clear right off the top: Regardless of whether Shohei Ohtani is wearing Cubs pinstripes come March 2024, the Cubs will be expected to compete for at least an NLCS berth. They're going to have a lavish offseason no matter what--or at least, that's the expectation, after the shocking decision to hire Craig Counsell in place of David Ross in early November. However, if Ohtani does decide to come to Chicago, what exactly will that mean for the team in the near and foreseeable future? 
No More Bellinger
The most obvious change to the composition of the Cubs will be in regard to their own in-house free agents. Ohtani is all but certain to receive a record-setting contract (most projections have him in the ten-year, $500-million range) and will alter the Cubs' balance sheet for a while. You can check this handy breakdown from Spotrac for in-depth details, but the big-picture numbers are as follows: the Cubs currently have about $160 million dedicated to their 2024 luxury tax, with another $24 million or so projected in arbitration and pre-arbitration salaries, which would leave them about $52 million under the first tier of the Competitive Balance Tax threshold. 
Now, rumors are that the Cubs are going to spend, and that they will be willing to do so beyond the first tier of the CBT. Major League Baseball defines the tiers of the CBT as follows: "$20 million to $40 million [above base tier of $237 million]: 12 percent surcharge; $40 million to $60 million: 42.5 percent surcharge for first year; 45 percent for each consecutive year after that; $60 million or more: 60 percent surcharge. Clubs that are $40 million or more above the threshold shall have their highest selection in the next Rule 4 Draft moved back 10 places, unless the pick falls in the top six. In that case, the team will have its second-highest selection moved back 10 places instead." There are also penalties for consecutive years spent over the CBT threshold and more egregious penalties placed on big-market teams like the Cubs (full details can be found here), but for now, let's assume the Cubs will be willing to spend up to that first tier (an extra $20 million in room on the luxury tax). 
If you expect Ohtani to cost roughly $50 million in AAV, that only leaves the Cubs about $22 million with which to operate across the rest of the offseason and through next season, assuming no salaries are moved out via trade (more on that in a moment). Cody Bellinger is going to command at least that much on his next deal following his Comeback Player of the Year campaign, which will put him out of the Cubs' range. The team is going to need reinforcements in both the bullpen and rotation, which will leave little room for other expenditures.
Trades Galore?
So how, pray tell, will the Cubs make those additions with such little room to maneuver? Well, the trade market will be flush with options, and chances are that with so many high-profile starting pitchers on the market this winter, trade costs may be kept at bay (though the number of potential buyers on the market could prove to be a boon for sellers). 
Rumors have had the Cubs in on Juan Soto this offseason, though that's likely a contingency if plan A (Ohtani) falls through. It is possible the Cubs will be willing to exceed the next tier of the CBT to put Ohtani and Soto on the same roster in 2024, though they'd almost certainly try to shed long-term salary from there (in a separate deal; the Padres will not be taking back any money if they trade Soto). More likely, the Cubs will try to buy a couple of under-the-radar bullpen additions, like they did at the trade deadline with José Cuas, while perhaps trying to use their top-ranked farm system to buy a young, controllable starting pitcher. 
That depth the team has been cultivating in the minors will prove extremely useful, should the Cubs get Ohtani, either as valuable trade bait or as cost-efficient talent. Guys like Pete Crow-Armstrong and Cade Horton will be sticking around, but almost any other prospect in the organization feels like fair game this offseason--a sentiment that only grows more likely if Ohtani is indeed a Cub. 
Beyond 2024
Of course, signing Shohei Ohtani isn't a one-year deal (no, he isn't taking a "prove-it deal" à la Bellinger while he rehabs his arm post-Tommy John surgery). He'll likely return to the mound at some point in 2025, giving whatever team signs him an ace-caliber starting pitcher on top of his usual dominance at the plate. His contract is going to swallow a team's payroll for the next decade or so, which will make the ancillary moves made around him all the more important.  
Signing Ohtani is somewhat akin to the LeBron James free agency tour: you need to surround your new north star with some complementary talent. Luckily, the Cubs are well-prepared in that department, with the likes of PCA, Horton, Jordan Wicks, Christopher Morel (if he isn't traded), and more poised to be long-term contributors while under team control. But the Cubs (literally) won't be able to afford to swing and miss on their medium-term moves, like they did with Edwin Jackson a decade ago or what is potentially happening right now with Jameson Taillon (though he was much better in the second half in 2023). The spotlight will be on the "role players" to play up to expectations, while Ohtani garners the attention of the national pundits. 
No matter what, signing Ohtani would be among the biggest organizational victories in the Cubs' storied history. For all the legendary talents whp have called Wrigley Field home, it would be hard to argue that any of them had the magnitude of talent that Ohtani does. Perhaps, for that matter, no one in the history of baseball has, either. The signing would make the Cubs the epicenter of the baseball world again, and, with some smart planning, it would finally give Ohtani something he's somehow never had in his career: a chance to play for a World Series contender.