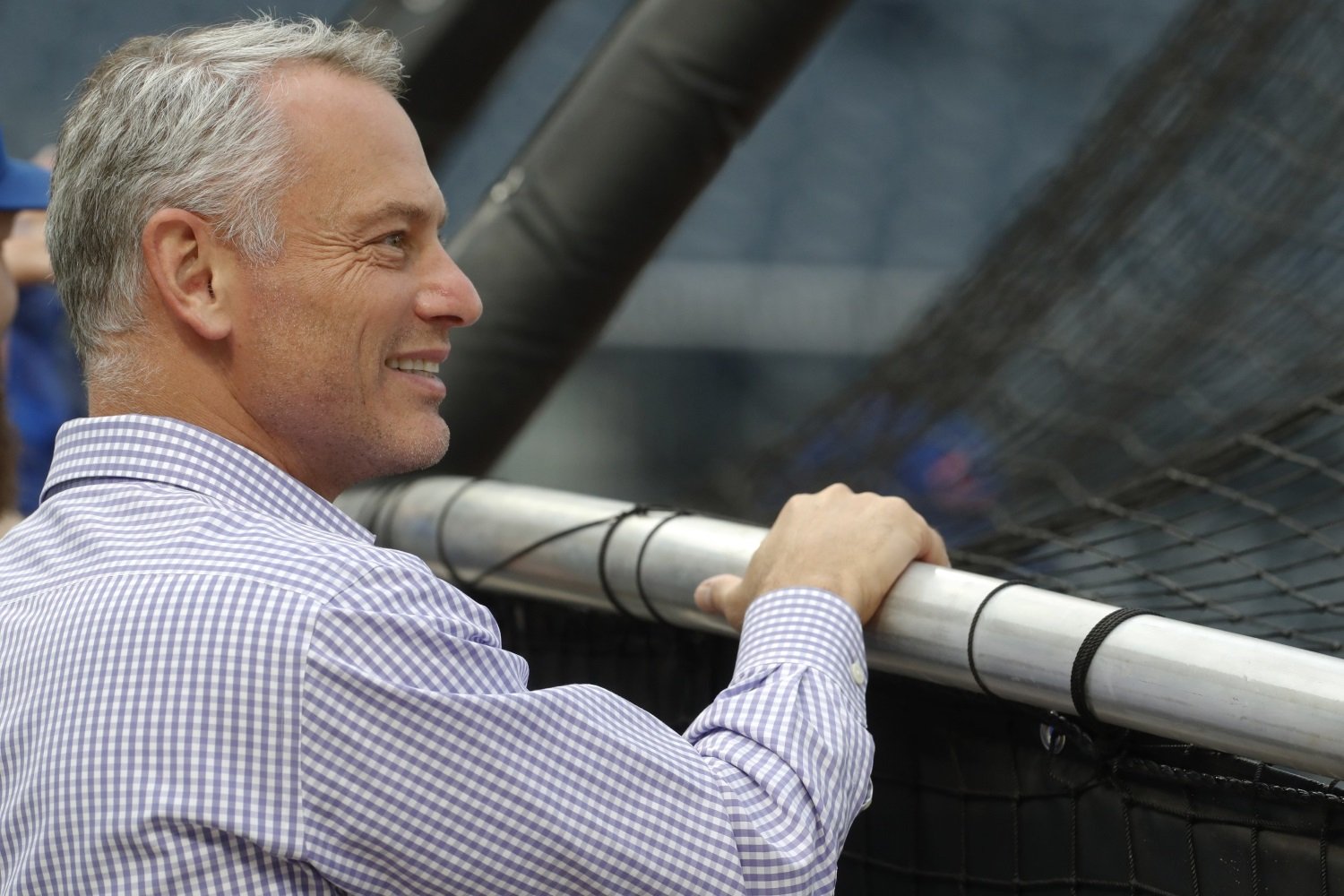 Image courtesy of © Charles LeClaire-USA TODAY Sports
This is a topic I've juggled plenty in the past, having originally started with prospect rankings when I began writing about sports many moons ago. There was a lively discussion on a Pete Crow-Armstrong piece a few weeks ago (that ended up being mostly about how to evaluate Matt Mervis, for some reason), and it caused me to reflect on the topic of personal versus industry prospect evaluations. 
First things first: there is no such thing as a "consensus" ranking for a prospect, at least in the sense that everyone views one EXACTLY the same. Unless you're a legend foretold like a prophecy, or the son of a seven-time all star, chances are you're going to find different outlets ranking your future differently. Some scouts prioritize certain metrics to which other scouts barely pay perfunctory attention. Some prospecting websites might subscribe to the credo of "performance above all", while others might be looking for under-the-hood, advanced analytical measurements that are meant to more accurately offer insight into a prospect's ceiling and floor. With the influx of sabermetrics into the standard fan's lexicon, there has never been a more bountiful time for all corners of the baseball globe to scrutinize every last detail of a player's profile. 
However, this isn't a piece about HOW to evaluate prospects. Again, that's more of a "to each their own" proposition. Indeed, my own method of evaluating prospects is unique relative to the current zeitgeist, as I put extra emphasis on performance versus other top prospects, much in the same way "Quad 1 Wins" matter more for Selection Sunday in college basketball. Instead, I wanted to offer a reminder that, while these prospect rankings are important, they may be more so for fans than for the teams themselves. 
We'll never truly know how a team feels about a player. There will always be in-house information on a prospect's medical history, developmental timeline, makeup and character, and more that will never make its way to the public. In addition to that, the Cubs (at least under the stewardship of Jed Hoyer) have been notoriously coy with the media, rarely offering more than a bland or vague statement about any given player. Also, don't forget that the Cubs just relaunched their entire scouting and player-development departments following the horrendous 2019 draft, with entire teams of people in the organization dedicated just to "swing decisions'' and "pitch shapes". Their evaluative process, no matter how much of it is revealed to the public eye, will always be more in-depth and purposeful than a composite ranking of every farm system in baseball. 
All of that is why it's important to remind ourselves that, no matter how we feel about current prospects, the team (hopefully) knows best. It hurt like hell to watch one of my favorite players in the system, Kevin Made, get traded at the deadline this year. Yet, the major-league team was competitive and ready to buy, and Made was a redundant asset for a team already loaded with middle-infield depth. The trade made sense, even if I thought Made was worth more than half of a prospect package for a rental bat. 
Now, teams will always miss on prospects in every sense. Organizations will pass over generational talents in favor of their own internal evaluations, much like when the Astros gifted Kris Bryant to the Cubs in the 2013 draft by drafting Mark Appel instead. Even teams with a preternatural gift for turning scraps into stars will make timeline-altering mistakes, like when the Cardinals traded eventual Cy Young award winner Sandy Alcantara for two seasons of Marcell Ozuna. Baseball, more than any other sport, is a guessing game of which prospects will pan out and which ones will burn out. Never has there been a more accurate characterization of an event than when we all started calling the MLB Draft a crapshoot. 
So, as a friendly reminder, the Cubs do not give a rat's ass about your or my feelings about any prospect in particular. They also really don't care for the external evaluations provided by sites like FanGraphs and Baseball Prospectus (unless they help provide additional leverage in a trade, of course). Odds are, they'll give Mervis another chance in the big leagues, unless they truly believe he's a scrub… in which case, he'll be designated for assignment or traded, just like every prospect who failed before him. All of us fans have extremely high opinions on PCA… just like we did for Brailyn Marquez and Brennen Davis not too long ago. 
The prospecting game of baseball is a hard one. There is no exact formula, no textbook way of knowing which players will live up to the billing and which ones won't. Sometimes, the science of evaluating prospects is more art than science. 
Finally, to answer the biggest question still on your mind: no, this is not me pre-coping before the Cubs inevitably trade Alexander Canario for a pitcher this winter. I promise.
(Okay, maybe a little.)