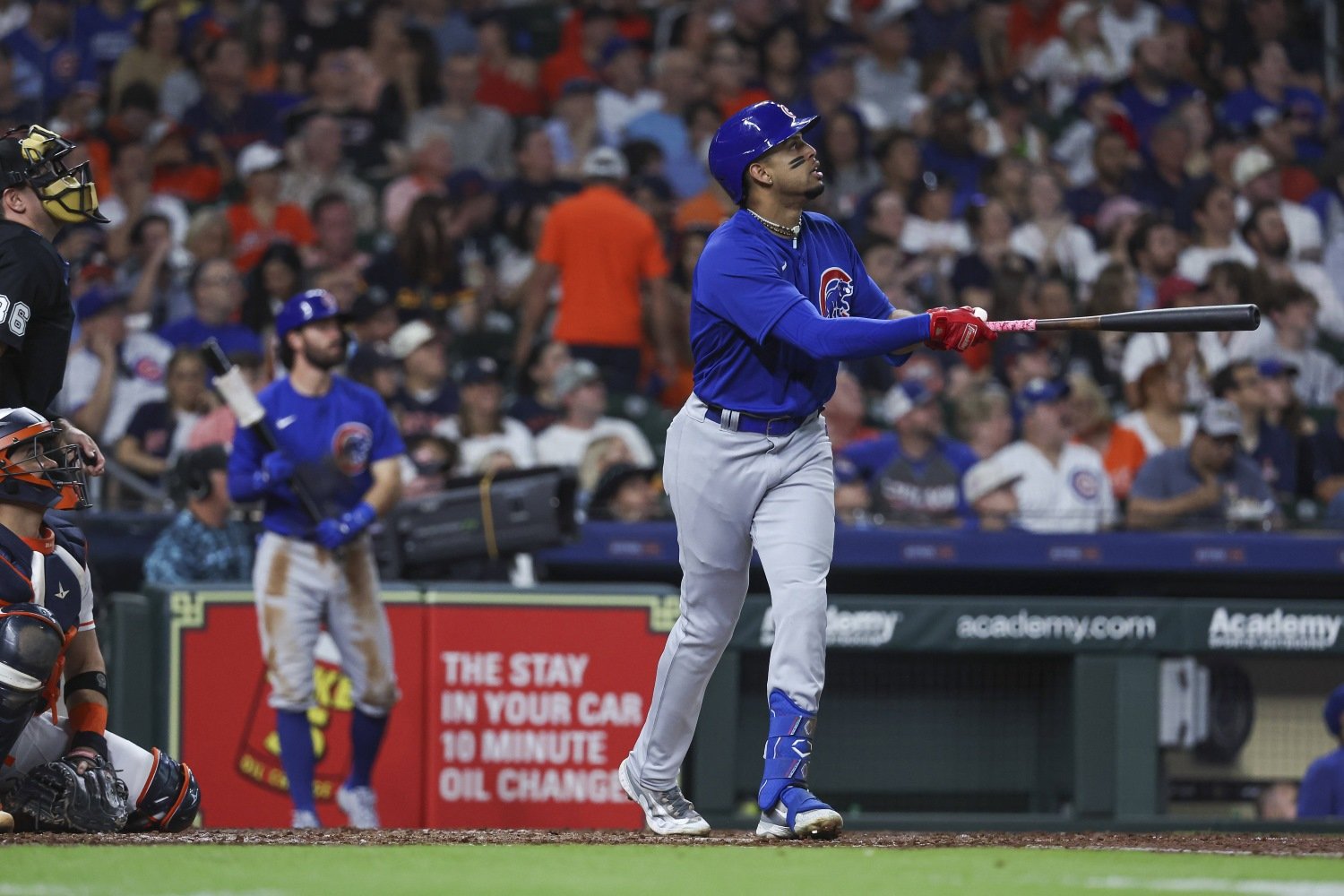 Image courtesy of © Troy Taormina-USA TODAY Sports
In other years, starting 19-24 might doom a team to irrelevance. It's not a hole out of which it's impossible to climb, but it's the kind of record that can leave team gasping for air if the top few teams in the league are using up most of the competitive oxygen. This year's NL looked like it would be that kind of environment, but so far, that hasn't materialized. The Mets, Phillies, Padres, and Cardinals are all below .500. Of the teams ahead of the Cubs either in the division race or in the Wild Card hunt, two (the Marlins and Pirates) are clearly inferior clubs about whom Chicago doesn't need to worry in the long run. No one is running away with playoff spots the Cubs want to claim.
That really only increases the urgency here, though. Sure, you can survive 19-24. If the Cubs are another few games below .500 in another fortnight, things will look much more dire. In 2007, remember, the team started 22-31 before coming alive and being one of the league's best teams for the balance of the season. That was a more veteran team, though, and one in whom the front office and ownership were more ineluctably invested. They also finished 85-77. At the moment, it looks like that number of wins would get a team into the postseason in the senior circuit, but it's hard to feel confident about that.
No, to avoid being left behind in the standings by the coastal giants and to stop Jed Hoyer from looking to sell at the deadline, this version of the Cubs needs to get right sooner. They're already nine games into a long stretch of games against tough opponents, and they have six more (against the Phillies and Mets) before they get a brief reprieve when the Reds visit Wrigley Field. After that, they have another tough two weeks, with the Rays to close out May and a 10-game West Coast trip to start June.
That's all the time this team has left to prove itself: 22 games. If they come out of them 30-35, they can still push past .500 by the end of June and assert themselves as contenders. If they're 27-38 by then, it's over, and any hopes of genuinely escaping this miniature rebuild will have to wait until 2024. 
In a perfect world, then, the team would be able to get materially better right away. The bullpen is, obviously, a problem. It's too early to make significant trades, though. Until 1985, the trade deadline was June 15, because it was designed to be a final opportunity for teams to fix unexpected issues before all attention turned to the field. That was a better version of baseball, because it made the deadline an exchange of one team's surplus for another's. It was about trying to get better even if you were looking bad, and not just about dividing the league into buyers and sellers. 
There's no going back to that way of doing things, though. The draft doesn't even take place until mid-July now, which means that few teams can turn the full attention of their scouting departments to trade possibilities before then. Further, because every team must now essentially identify as a contender or a seller, teams delay their decisions as long as possible. That's not to say that trades won't be made during the rest of this month or in June, but the kind of upgrade the Cubs need--a trustworthy high-leverage reliever, especially--just isn't going to be dealt before the All-Star break.
That leaves it up to this team to save itself. Nico Hoerner is eligible to return from the injured list tonight in Philadelphia. When he does, they will be fully healthy and fully armed, with Matt Mervis, Christopher Morel, and a fully operational Seiya Suzuki in the lineup for the first time. There are no more excuses, and there's no more distracting from what's actually happening by asking why some player hasn't yet been called up from Iowa. The offense needs to start scoring more often, and the defense needs to be the lockdown unit the front office envisioned when they built this roster. David Ross needs to use his bullpen better and have the team ready to play nine competitive innings every night.
None of that lends itself all that well to analysis. So be it. The Cubs aren't going to hack the system or break the game with some special adjustment or innovation. They just need to play better. They have three more weeks to do it, and to prove that they can hang with the unimposing clubs in the NL playoff picture. If they can't, they deserve to be disassembled again in July.