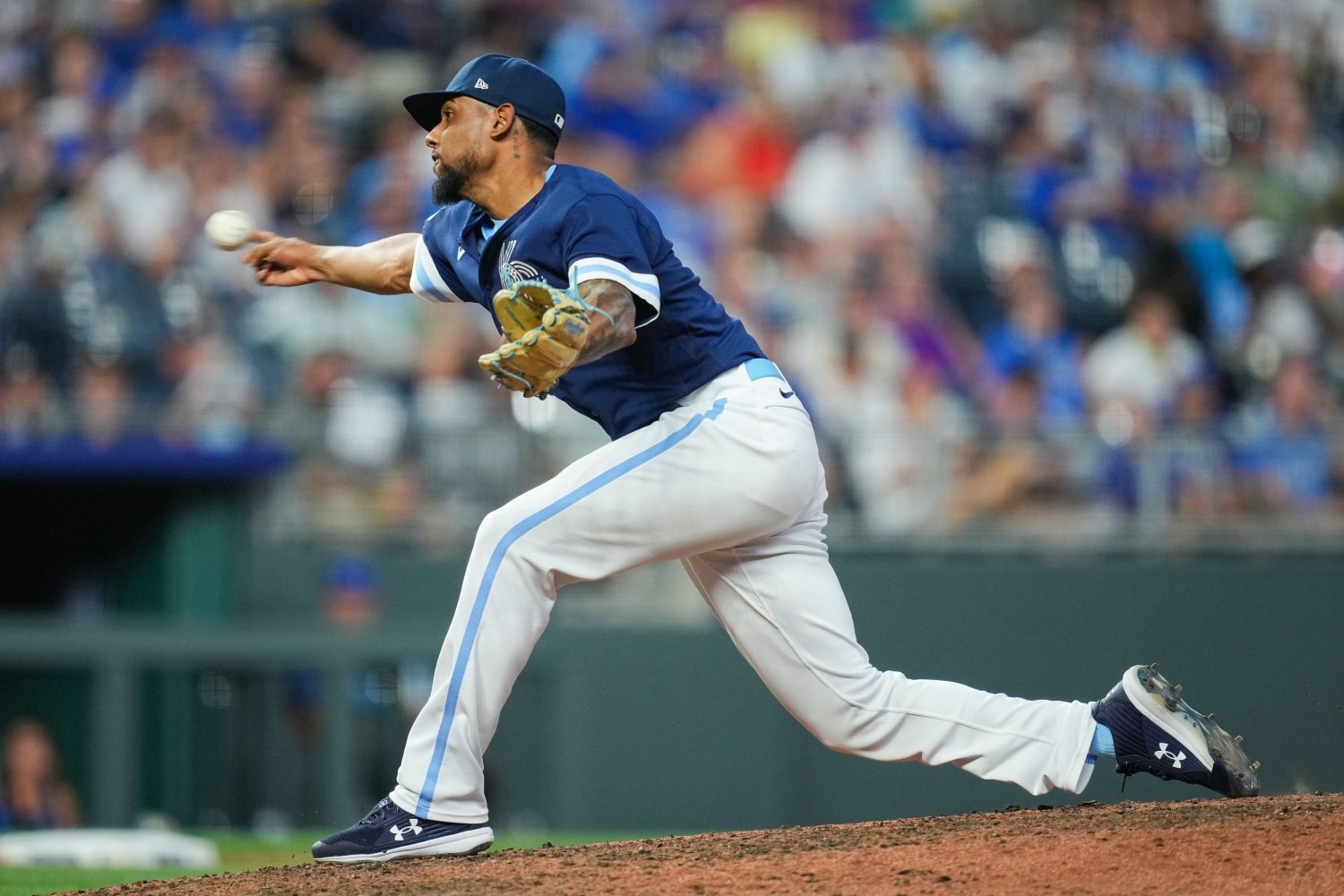 Image courtesy of © Jay Biggerstaff-USA TODAY Sports
The prize here is a low-wattage one, but Jose Cuas will slot into the middle relief group from the right side. To get him, the team had to bid adieu to Nelson Velazquez, whose promising power was never quite at his full command, due to the holes in his game
Cuas, 29, theoretically has the same five and a half years of club control remaining as has Velazquez, but in reality, neither is the type of player who is likely to achieve six-year free agency. Cuas doesn't have especially impressive numbers this year, or a track record that makes him a natural target. The first thing to ask about players like that is: what did the Cubs see in him? In this case, though, that's not too hard to answer.
Oh my Jose Cuas 🤢 pic.twitter.com/s0aLX8NyEu

— Royals Daily (@RoyalsDaily_) March 30, 2023
When he's right--and especially when he has control of all that funk and that raw stuff--Cuas can be nasty. He's as much a project as an immediate-impact addition, but this is a nimble bit of 40-man roster management. On the heels of the announcement earlier Monday that Pete Crow-Armstrong is headed to Iowa to join the Triple-A roster, this deal moves Velazquez out of the I-Cubs' crowded outfield picture, keeps the 40-man picture balanced, and lets the Cubs' pitching development infrastructure dig in with a pitcher who gives them plenty with which to work.