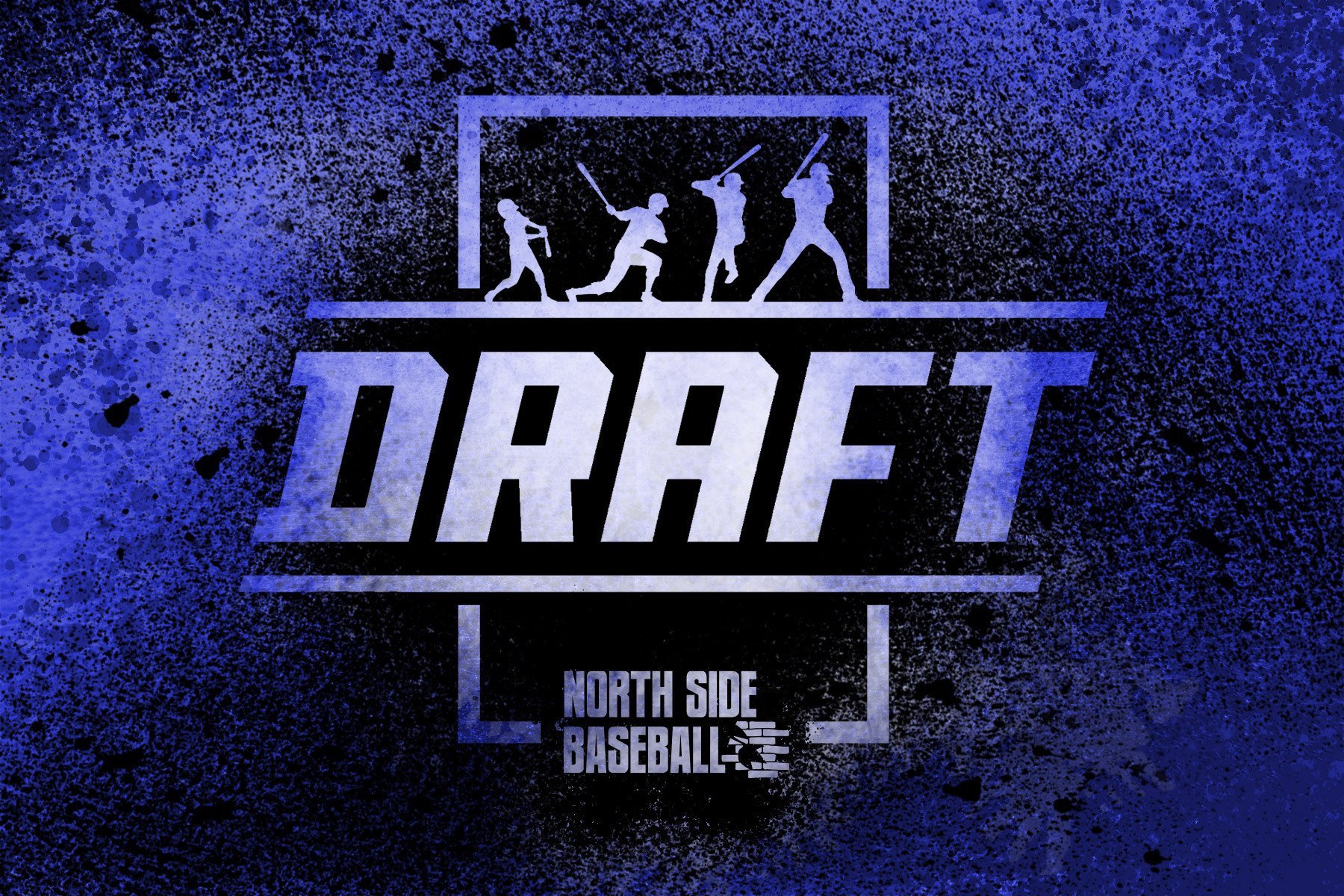 Image courtesy of Brock Beauchamp
The Cubs are in an interesting position entering the 2023 MLB Draft. They have $8.9 million to spend, and three top 100 picks (they forfeited their second-round draft pick after signing Dansby Swanson). The 2023 Draft class is loaded with talent, one of the strongest in years. In the buildup to the Draft, we're going to share some names to watch at particular spots that give an indication of the caliber of talent that might be available for a particular pick. Today, we'll dig into the Cubs pick at #68 overall.
Jace Bohrofen
Position: OF, Age: 21, School: Arkansas, Height: 6'2, Weight: 200, B/T: L/R, Rank: 59
Bohrofen was a legitimate prep prospect in Oklahoma when his senior season was significantly impacted by COVID 19. After making it to campus at Oklahoma, injury and middling performance impacted his playing time, as it did in his 2022 season after transferring to Arkansas. He put it all together in 2023 however, having an excellent offensive campaign. Bohrofen has a compact left handed swing, has improved his contact numbers and already has above average power to all fields. He parlayed this into a .318/.436/.612 line with 16 home runs and 15 doubles in 2023. While he strikes out too much (29 K% in 2023), he also walks a decent amount (15 BB% in 2023). Defensively, it'll be a corner spot with solid defense and an average arm. The offensive profile will play though, particularly if he can build on the improvement to his hit tool in 2023.
Luke Keaschall
Position: SS, Age: 21, School: Arizona State, Height: 6'1, Weight: 190, B/T: R/R, Rank: 71
Keashcall spent his first two college seasons at the University of San Francisco and was a veteran of the Cape Cod League before transferring to Arizona State for his junior season. Playing shortstop for the Sun Devils, he offers a hit over power package at the plate. He has a good approach and there's not a ton of swing and miss in his profile. Through the end of the 2023 season Keaschall hit .353/.443/.725 with 18 home runs and 18 steals. That's an impressive return for a significant step up in competition. Keaschall doesn't walk much (10 BB%) but he doesn't strike out much either (13 K%). His long term home isn't shortstop, as he doesn't have the arm. A shift to second base makes sense. It's a really solid floor overall, particularly if he can continue to develop his power stroke.
Kemp Alderman
Position: 1B, Age: 20, School: Ole Miss, Height: 6'4, Weight: 240, B/T: R/R, Rank: 84
Alderman is a slugging first baseman who offers massive power and not a ton of defensive value, although you could try him in right field as he has a plus arm. At the plate, he has easy plus (maybe double plus) power and has put up some of the better EVs in college baseball in 2023. He's put together a loud season in 2023, .376/.440/.709 with 19 home runs in the SEC is impressive, and he's running a 12 BB% and 19 K%. There's some swing and miss to his profile, but the power is legit.
Sean Sullivan
Position: LHP, Age: 21, School: Wake Forest, Height: 6'4, Weight: 190, B/T: R/L, Rank: 86
Sullivan is a transfer from Northwestern who has been a revelation for the Demon Deacons this season. He's a left-hander who operates with a funky motion and a low release point which gives his fastball a ton of deception, even though it only sits in the low 90s currently. Sullivan also boasts two above average breaking pitches, a sweeping slider and a changeup with good fade. Sullivan does a good job throwing strikes and would be a great fit for a team that thinks they can add some velocity to the fastball. In 2023 he managed a 3.11 ERA, striking out 70 in his first 46 1/3 innings, while allowing just 15 walks in a tough conference. Sullivan has been one of the pitching stories of the 2023 college baseball season.
Who are your favorite prospects mentioned? What are other names that intrigue you with this pick? Join our draft speculation in the comments below.