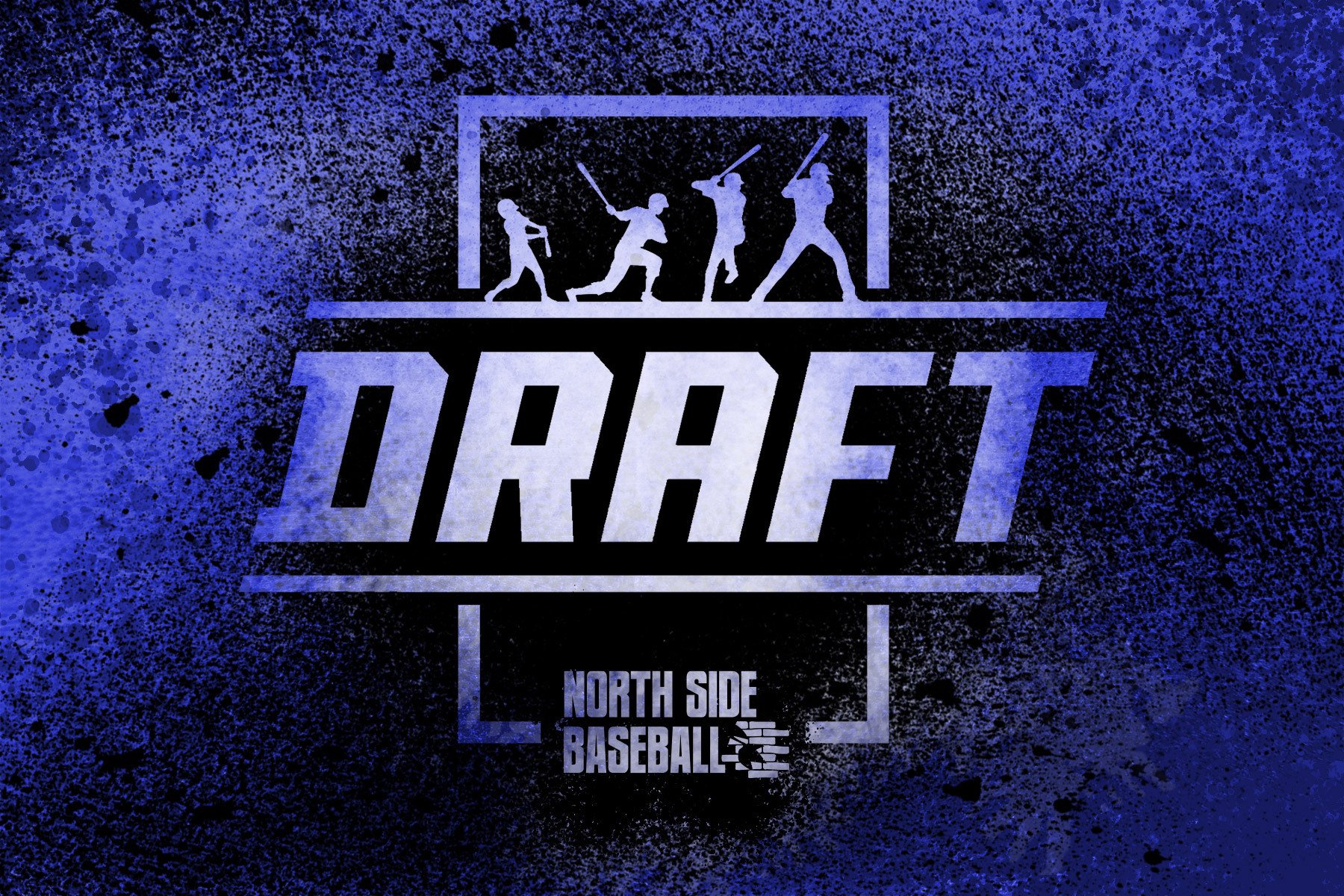 Our inaugural attempt was met with minimal success. We didn't strike out, though; you can check it out for yourself here. Additionally, you'll notice an uptick in draft coverage beginning Monday with potential draftees' profiles.
1. Pirates (JN) - Dylan Crews, OF, LSU
Crews is simply too good to consider playing money games with any other prospect. Slam-dunk, open-and-shut. Crews to the Pirates and straight to the Top 10 prospects in all of baseball.
2. Nationals (JC) - Paul Skenes, RHP, LSU
Skenes is the best pitching prospect since Stephen Strasburg. He's had a historical season and represents an incredibly rare opportunity to draft an ace. Mike Rizzo likely won't pass up the chance to draft a generational pitching talent.
3. Tigers (JN) - Wyatt Langford, OF, Florida
If it wasn't for the giant shadow that Crews casts, Langford would have a great shot to hear his name called first overall. A boon for the Tigers. Langford will immediately be their #1 prospect.
4. Rangers (JC) - Walker Jenkins, OF, South Brunswick HS, NC
The Rangers, who don't have a ton of financial flexibility coming into this draft, have been all over Jenkins this spring. Jenkins and Clark form an impressive prep tandem at the top of this class. It's simply a matter of what your preferred profile is.
5. Twins (JN) - Max Clark, OF, Franklin HS, IN
All indications suggest the Twins aren't going to simply take whoever remains from the "top 5," but Clark is the top prospect available and, aside from overthinking it, should be a relatively easy choice for the Twins.
6. Athletics (JC) - Kyle Teel, C, Virginia
The Athletics are surely hoping one of the consensus top-five drops to them at six. That's not what happens in this scenario, so they target someone from the next group of college bats. Teel showed development in all aspects of his game this spring. A left-handed hitting catcher with a great offensive profile is hard to find.
7. Reds (JN) - Rhett Lowder, RHP, Wake Forest
After going pitch-for-pitch with Paul Skenes, Lowder has elevated his profile enough to the point where he seems like the definite second college pitcher off the board and a Top 10 pick. 
8. Royals (JC) - Arjen Nimmala, SS, Strawberry Crest HS, FL
The Royals are miles away from competing and have shown a propensity to the highly productive prep shortstop demographic in the past. Nimmala fits the dual profile of 'incredible tools with a high ceiling'. The Royals have time to let him develop.
9. Rockies (JN) - Hurston Waldrep, RHP, Florida
The Rockies went the college pitching route last year when it didn't seem like the obvious move. Fortunately, even after seeing two college pitchers come off the board early, they still have a choice between Waldrep and Dollander. 
10. Marlins (JC) - Chase Davis, OF, Arizona
I think Davis will be this year's Kumar Rocker. The Marlins have a stable of excellent young starting pitching talent but have struggled to develop bats. Davis is one of the best upside plays in the draft, with underlying numbers that rival Crews and Langford.
11. Angels (JN) - Matt Shaw, SS, Maryland
After hitting on Zach Neto last year, the Angels are focused on college hitters. Enrique Bradfield is another name to consider, but Shaw can be a quick-moving hitter who become Neto's double-play partner in the near future.
12. Diamondbacks (JC) - Aidan Miller, 3B, Mitchell HS, FL
Miller has been 'out of sight out of mind' a little this spring due to injury, but he's one of the most physical, highest-upside preps in the class. An injury-free Miller would easily have been a top-ten pick in this loaded draft class.
13. Cubs (JN) - Colin Houck, SS, Parkview HS, FL
Would be a natural stopping point for Dollander's fall or a place to consider Noble Meyer. But all indications are that the Cubs are focused on a hitter. Shaw and Miller may both be higher on their board, but Houck is an excellent consolation prize.
14. Red Sox (JC) - Chase Dollander, RHP, Tennessee
The slide stops here. It's hard to predict where Dollander will end up after an uneven 2023, but the middle of the first feels like the floor. He's shown front-of-the-rotation potential and lots of the buzz on his 2023 season has been that his issues are mechanical. This pick could end up a steal.
15. White Sox (JN) - Enrique Bradfield, OF, Vanderbilt
Bradfield hasn't been linked to the White Sox much, but the value of an 80-grade runner and defender is too much to pass up at this point in the first round.
16. Giants (JC) - Tommy Troy, 2B, Stanford
Troy is the eighth overall player on the Consensus Board, so this is both a value play and a logical fit. The Giants have been linked to college bats all spring, and Troy has a solid all-around profile and a high floor.
17. Orioles (JN) - Bryce Eldridge, 1B/RHP, James Madison HS, VA
The Orioles are loaded and can take somewhat of a gamble on a potential two-way player in Eldridge. There's a lot of smoke behind this pairing.
18. Brewers (JC) - Jacob Gonzalez, SS, Mississippi
Once a consensus top-five prospect in the class, Gonzalez's stock has been hurt by a 2023 season in which Ole Miss failed to qualify for the postseason and his power production was down from 2022. There's a ton to like here, excellent bat-to-ball skills and a good approach. This is great value at 18.
19. Rays (JN) - Brayden Taylor, 3B, TCU
Taylor's stock was much higher before the season, then fell off… before rebounding after a strong close to this season. He may be off the board by this point, but the Rays are getting great value if he drops to them.
20. Blue Jays (JC) - Noble Meyer, Jesuit HS, OR
The Blue Jays have been linked with both prep and college players. After drafting Brandon Barriera with their first pick in 2023, they land comfortably the best prep arm in the 2023 class. Meyer has nasty stuff and a ton of upside.
21. Cardinals (JN) - Nolan Schanuel, 1B, Florida Atlantic
The Cardinals have been a giant disappointment this season and maybe be sellers at the deadline. Schanuel isn't going to help immediately but may be the first baseman of the future in the post-Goldy era… which is coming sooner than anyone expected.
22. Mariners (JC) - Jacob Wilson, SS, Grand Canyon
The Mariners control the latter end of the first round, with 3 picks in quick succession. Wilson is a unique talent with elite bat-to-ball skills (he struck out 12 times over two seasons for Grand Canyon). The Mariners are another team that has developed pitching well but needs more bats in the system and Wilson is great value here.
23. Guardians (JN) - Thomas White, LHP, Phillips Academy, MA
Whenever I have to choose for Cleveland, I look for a pitcher I would want my favorite team to pick. There wasn't a great college option in my opinion, so I was torn between White and Charlee Soto. When in doubt, go with the southpaw.
24. Braves (JC) - George Lombard Jr, 3B, Gulliver Prep HS, FL
The Braves have been linked to a bunch of prep hitters. Lombard is one of the best of the bunch. He should develop excellent power and stick at a corner infield spot.
25. Padres (JN) - Blake Mitchell, C, Sinton HS, TX
There is no high-profile injured pitcher to take, so it's the highest-upside hitter. Mitchell could go much higher; Preller will stop the fall.
26. Yankees (JC) - Kevin McGonigle, SS, Monsignor Bonner HS, PA
The Yankees have been linked with all kinds of players this spring, particularly prep hitters. This is a sweet spot in the draft for that demographic. Lombard and Walker Martin would also be good fits here. McGonigle has a great hit tool to build on.
27. Phillies (JN) - Charlee Soto, RHP, Reborn Christian HS, FL
Philadelphia always seems to have pitchers fall into their laps. I'm not sure which pitcher they prefer of the next wave available, but Soto has the potential to be very good. 
28. Astros (JC) - Brock Wilken, 3B, Wake Forest
The Astros went with a good value college hitter in 2022 with Stillwater's Drew Gilbert. Wilken has had an outstanding 2023, matching his power output with newfound patience at the plate. He's a great fit coming from an analytically friendly college program.
29. Mariners (JN) Prospect Promotion Incentive Pick - Dillon Head, OF, Homewood-Flossmoor HS, IL
Wanted to pair Seattle with a tumbling prep pitcher with their added picks and money, but sniped myself with White and Soto. Head is the top prep still available.
Competitive Balance Round A
30. Mariners (JC) - Walker Martin, SS, Eaton HS, CO
The Mariners have a huge bonus pool available and are in a position to pick back-to-back from the prep-rich bats portion of the draft. Martin is an incredibly talented shortstop prospect who developed prodigious power in 2022.
31. Rays (JN) - Yohandy Morales, 3B, Miami
Doubling up on college third basemen may seem redundant, but it's the Rays and they have a special way of going about things. 
32. Mets (JC) - Roch Cholowsky, SS, Chandler HS, AZ
The hard luck Mets finally got a pick. Cholowsky is an impressive two-sport athlete who might be a tough sign away from UCLA. He does everything in the infield well and put up some gaudy numbers at the combine.
33. Brewers (JN) - Steven Echavarria, RHP, Millburn HS, NJ
There are a number of arms that could come off the board in this range and finding the right prep pitcher is going to be very dependent on price tags. The Brewers would have to keep Echavarria from a Florida commitment, but there is a high upside here.
34. Twins (JC) - Colton Ledbetter, OF, Mississippi State
A strong floored college bat makes sense for the Twins at 34. Ledbetter has an elite approach at the plate and burgeoning power after transferring to the SEC in 2023. He has some of the best analytical markers of any college bat in the class.
35. Marlins (JN) - Cole Carrigg, C/SS/OF, San Diego State
The Marlins are reaping the benefits of having hitters without defined (or - you could argue - strong) defensive positions. Carrigg had a strong combine and can provide both a bat and strong defense at multiple positions.
36. Dodgers (JC) - Sammy Stafura, SS, Walter Panas HS, NY
Stafura is a helium cold-weather shortstop who does everything well. He's gone from anonymous to a borderline first-round prospect in a matter of months and the Dodgers' player development is second to none.
37. Tigers (JN) - Travis Sykora, RHP, Round Rock HS, TX
Sykora is a big, strapping, explosive pitcher with enormous upside. Allowed to pick a safe pick in Langford earlier, the Tigers can take a big swing with the young Texan. 
38. Reds (JC) - Joe Whitman, LHP, Kent State
Whitman is another prospect who has zoomed up draft boards in the late spring. After struggling at Purdue he transferred to Kent State and dominated before a promising start on the Cape. Hard-throwing left-handed college pitchers are a sought-after demographic and Whitman has overtaken Hunter Owen as the best in the class.
39. Athletics (JN) - Jack Hurley, OF, Virginia Tech
After drafting Teel in the first round, the A's get another strong college bat (among other tools as well) in Hurley. He has had success in front of big crowds - something he'll hopefully get to play in front of again someday. 
What do you think of our mock draft of the first round? Who will get more selections correct? Which picks are most wrong? Discuss in the COMMENTS today.