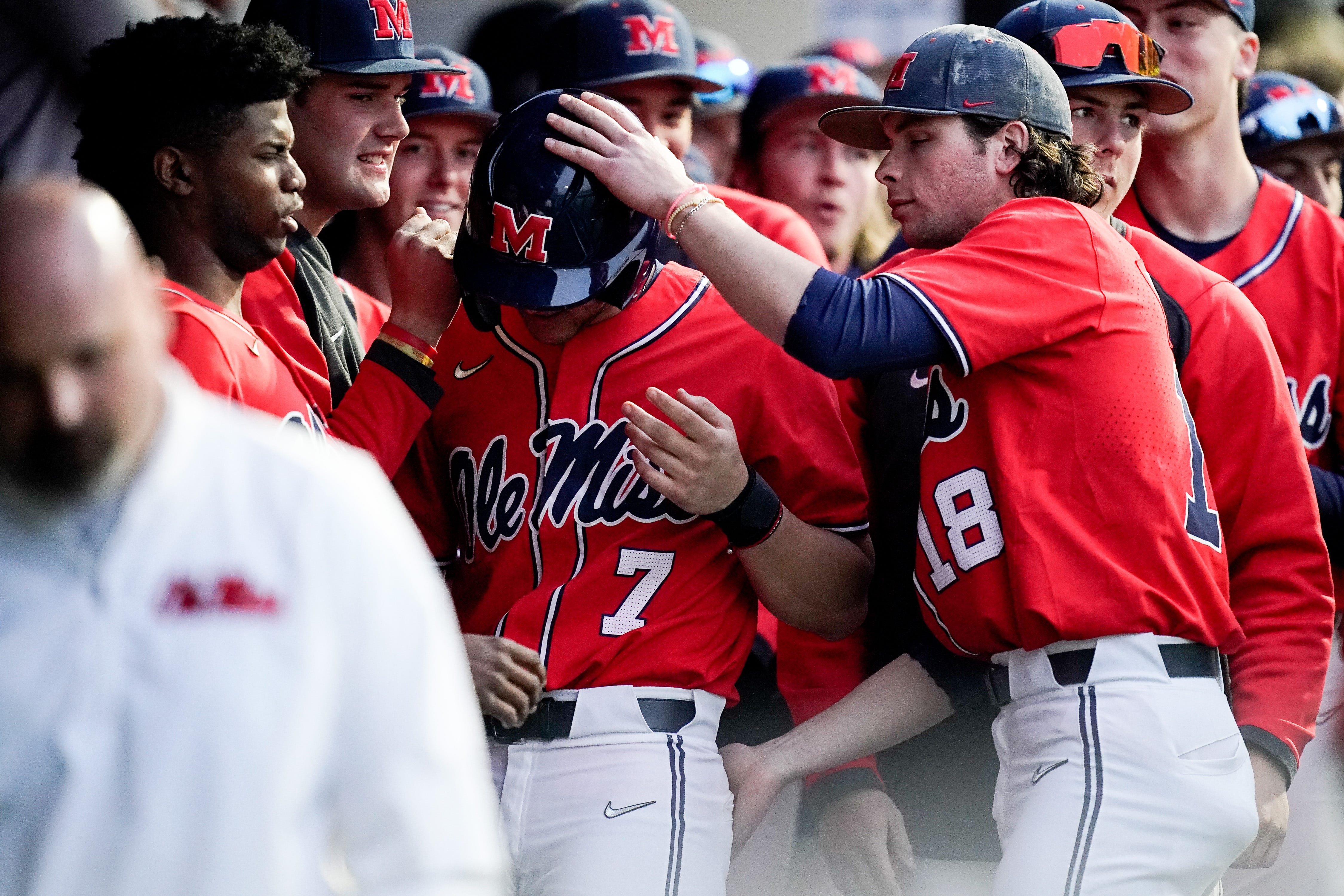 Image courtesy of Andrew Nellis/The Tennessean
Over the next two weeks, we're going to be providing you with profiles of 10 players the Cubs could take with the 13th overall pick in the 2023 MLB Draft.
Who is He?
Jacob Gonzalez is a three-year starter at shortstop for Ole Miss and helped bring the school their first-ever national championship in 2019, hitting .355 with an OPS slightly above 1.000. Currently sitting at 6th overall on the Consensus Board, Gonzalez hasn't had the banner year that people expected - his home run production has dropped (18 last year, 10 this year) and he seems to have slowed down as well (no triples or stolen bases this year after three and four, respectively, last year). But despite all of that, he's still a special hitter, posting a .999 OPS with a career-high .564 slugging percentage even though the homers and triples have fallen off.
Why the Cubs Will Draft Him
You could do worse than drafting a player who can possibly play the most difficult position on the field and have both an above-average hit tool and above-average power. Gonzalez will be a solid player, a first-division regular who probably bats second, third, or sixth in a competitive lineup.
If Gonzalez is still on the board at 13, the Cubs would have to consider drafting him as he's likely the best player available. Gonzalez would immediately jump into the team's top five prospects and be the highest-rated infielder in the system.
Why the Cubs Won't Draft Him
There is a good chance that Gonzalez will be off the board before the Cubs come on the clock. There's also a chance that due to the abundance of middle infield prospects, the Cubs could simply prefer one of the other middle infielders that is still available, some of which we will write about right here over the next ten days.
Additionally, the Cubs have avoided the college hitter demographic with their first pick since drafting Nico Hoerner 24th overall in the 2018 draft. Since then they have drafted three college pitchers and a high school hitter. The club may simply pass on all college hitters.
What do you think of Jacob Gonzalez as a prospect? How would you feel about him being the Cubs pick at 13th overall? Join the discussion in the comments.