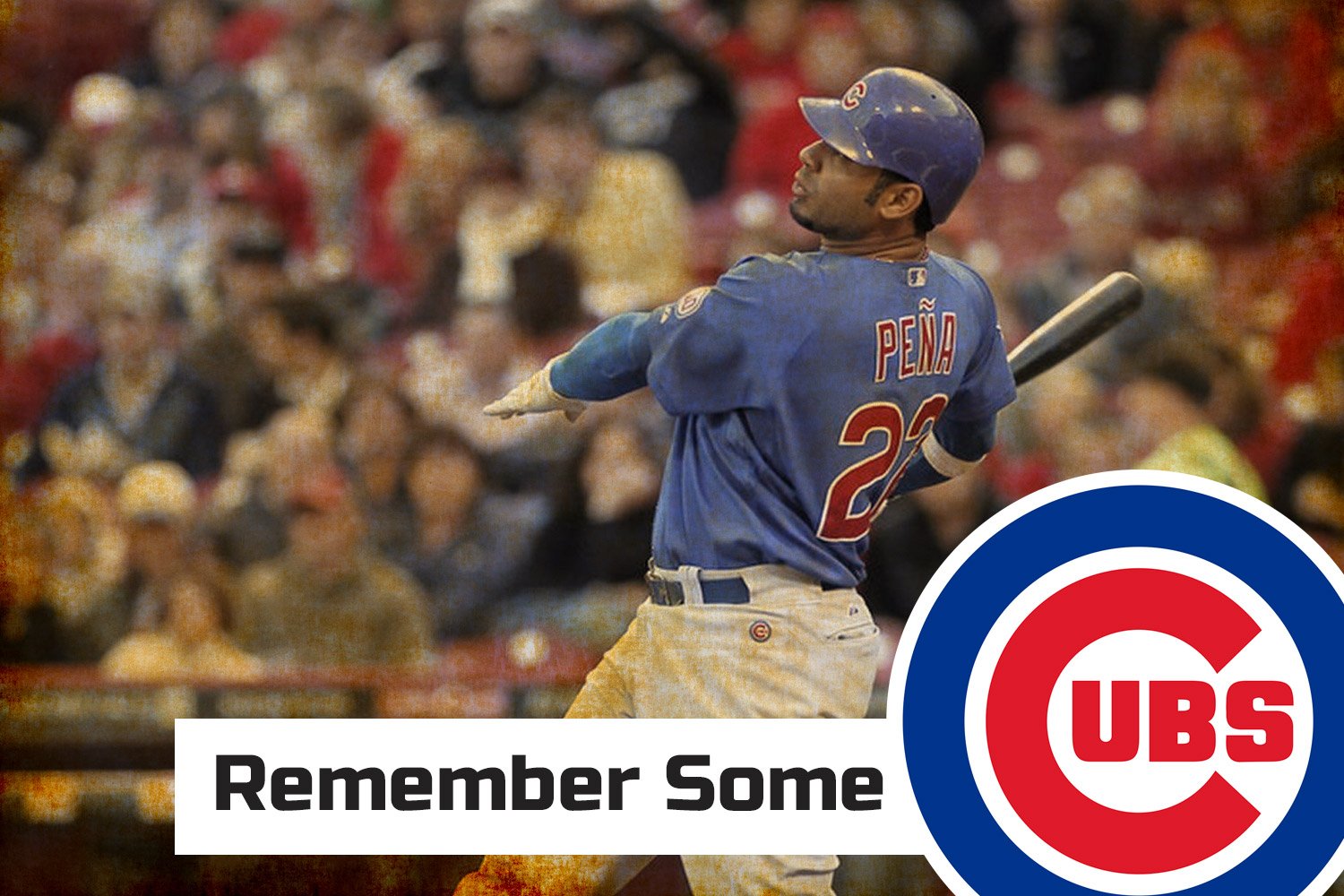 Image courtesy of North Side Baseball & Brock Beauchamp
Now, that's an unceremonious way to introduce Carlos Pena, he of 286 career home runs and two top-10 MVP finishes. He's most certainly remembered more fondly for his tenure with the Tampa Bay [Devil] Rays, averaging 32 homers and 92 RBIs over five seasons. However, Peña would go on to sign a one-year, $10 million deal with the Cubs in free agency following the departure of long-time staple Derrek Lee (who will eventually get some love in his own addition to this series), with the Cubs hoping to provide Aramis Ramirez (ditto for him) some left-handed protection in the lineup. 
In retrospect, the Cubs have done well for themselves at first base over the last 15 or so years. Lee signed a successful five-year, $65 million deal that lasted until the 2010 deadline, and by the end of 2012, Anthony Rizzo was entrenched as the everyday man at the "cold corner." In 2011, though, Peña held that role, giving the Cubs exactly what they wanted: 28 home runs, 80 RBIs, and an .819 OPS across 153 games. He was reliable and powerful and seamlessly helped the Cubs transition between franchise first basemen. 
His uppercut, lefty swing is somewhat reminiscent of an old Cubs heel, Brewers legend Prince Fielder, though Peña was always (ironically) a better fielder than Fielder. He won a Gold Glove with the Rays and was widely considered among the best defensive first basemen., Though the Cubs may have gotten him while he was aging out of his prime, Peña was a fun Cub to watch. 
The 2011 Cubs flamed out early and finished fifth in the division that year (out of sixth since the last-place Astros had yet to defect to the AL West). Theo Epstein would come in the next season and clean house, beginning his fabled "five-year plan" to build a World Series winner. Peña and the other veterans on the team were shown the door for the incoming youth movement, though their contributions to a fledgling team mired in a century-long curse were noteworthy. 
Of all the players throughout the storied history of the Cubs, Peña is an oddball choice to kick off a series like this. A one-year tenured player whose best days were with other franchises may not sound like a "legend" in the colloquial sense of the word, but Peña encapsulated so much of the "lovable losers" charm. Though fans nowadays will know him more for his occasional comments on Marquee, Peña was still a productive Cub. 
It also doesn't hurt that he was one of the first players I remember considering a "favorite" as I was growing up a Cubs fan. And, hey, isn't reminiscing on "our" guys the purpose of a series like this in the first place? 
If you have any Cubs players, executives, or coaches - historically noteworthy or otherwise - that you'd like to see get this treatment, please leave a comment below!