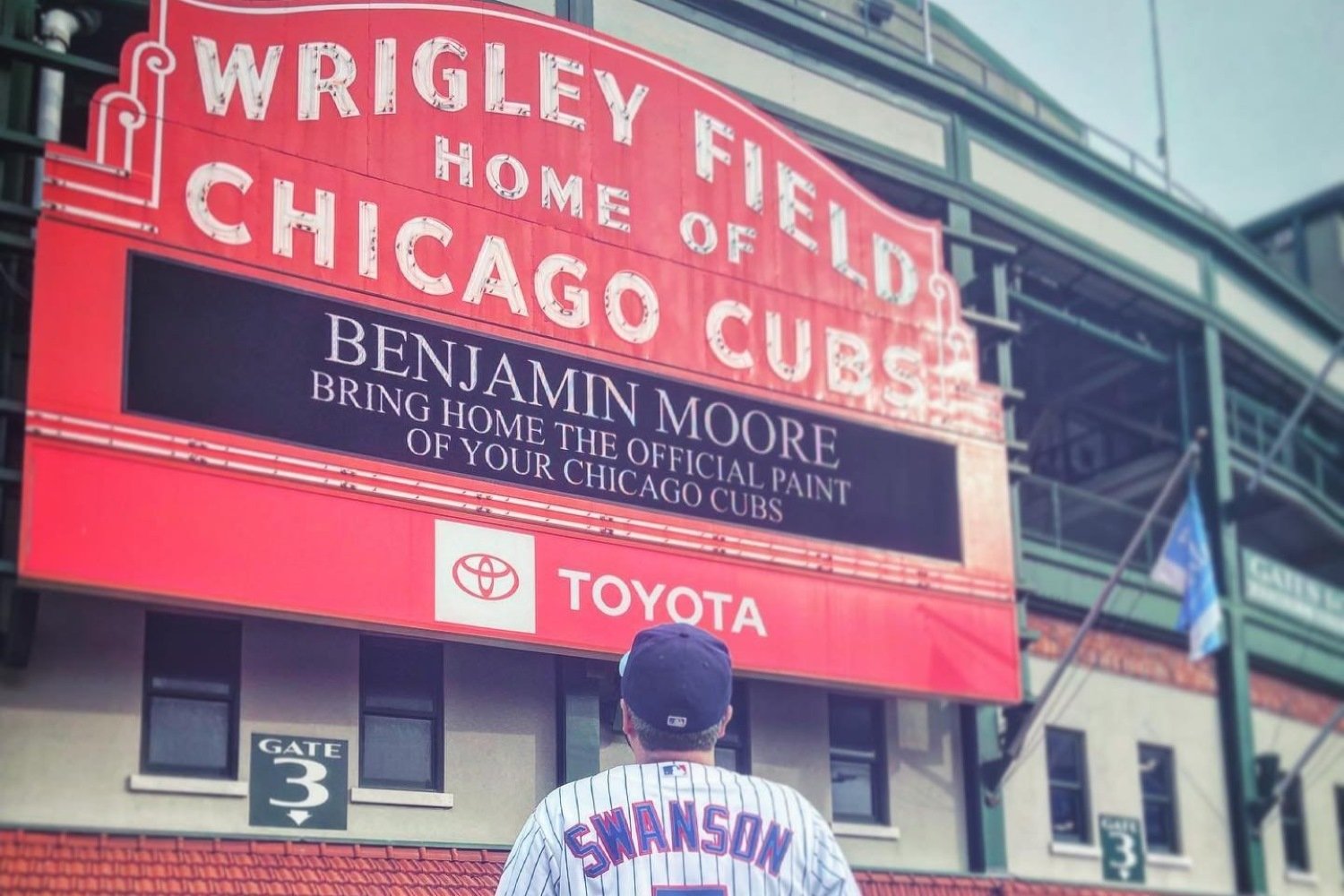 Image courtesy of Courtesy: CandidCubs
Dear 2023 Chicago Cubs,
I have spent a few days pinpointing what you were to me. I try to separate logic and love as best as I can, but the fan in me always seems to be the loudest voice. 
It seems like it was just yesterday that I ran down to Wrigleyville to get a Dansby Swanson jersey to celebrate the signing. I spent the offseason longing for a ray of hope after two years of June swoons and July selloffs. My heart continued to mend as the "Core" donned new colors. The 2016 version of me would shudder thinking of that team ending the way they did. 
As I peeled my Ernie Banks jersey from over my sweatshirt to replace it with the crisp Swanson Jersey, I looked at the marquee on the corner of Clark and Addison to dream.
What if this team played defense like the 2016 squad?
What if Cody Bellinger was more than a solid glove in center?
The questions filled my head like a beer bat on Opening Day. Time would tell if my January delusions would be validated. 
The start of the year was not what dreams were made of. Close games were won. Close games were lost. A frustrating weekend in Miami loomed large (and would eventually loom larger). Amongst all the frustration, there was an underlying feeling that this team was much better than the record. The team hung around despite:
As July rolled in, another fire sale seemed imminent. Instead, the team got hot. Swanson urged Jed Hoyer that winning isn't a "switch you can turn on and off." With that encouragement, Jed and Carter Hawkins addressed some weaknesses, and the 10-games-under-.500 Cubs were now 10 games over and challenging for the division. 
Ah, but at what cost?
Like a basketball team who fought in the third quarter to erase a big deficit, there was not enough gas in the tank to finish it out. September was filled with painful loss after painful loss.
Yet, I can see the forest through the trees. The Cubs went into this season with the intention of putting a potentially competitive roster together, while solidifying their middle-infield defense. What they got was a manager players clearly fight for; an on-field leader who has the ear and respect of the front office; a frontline rotation arm in Justin Steele; and momentum, going into a game-changing offseason. 
The switch is on. The farm is deep. There are trades that can be made, and unicorn free agents that can be landed for the price of money. This wasn't the perfect baseball season, but it re-introduced the Chicago Cubs to the MLB world. A door is opening, and it is on this front office to blow it open. 
I will spend this offseason watching every play at shortstop in homage of Jed's diligence last offseason. I will hold onto moments like Gas Money's clutch hits and Christopher Morel's infectious smile. I will love this team for making me remember how precious winning is, and to look at 2016-2020 more fondly. 
Most of all, I will be thankful that next started here. 
With all my bleeding blue heart, 
CandidCubs