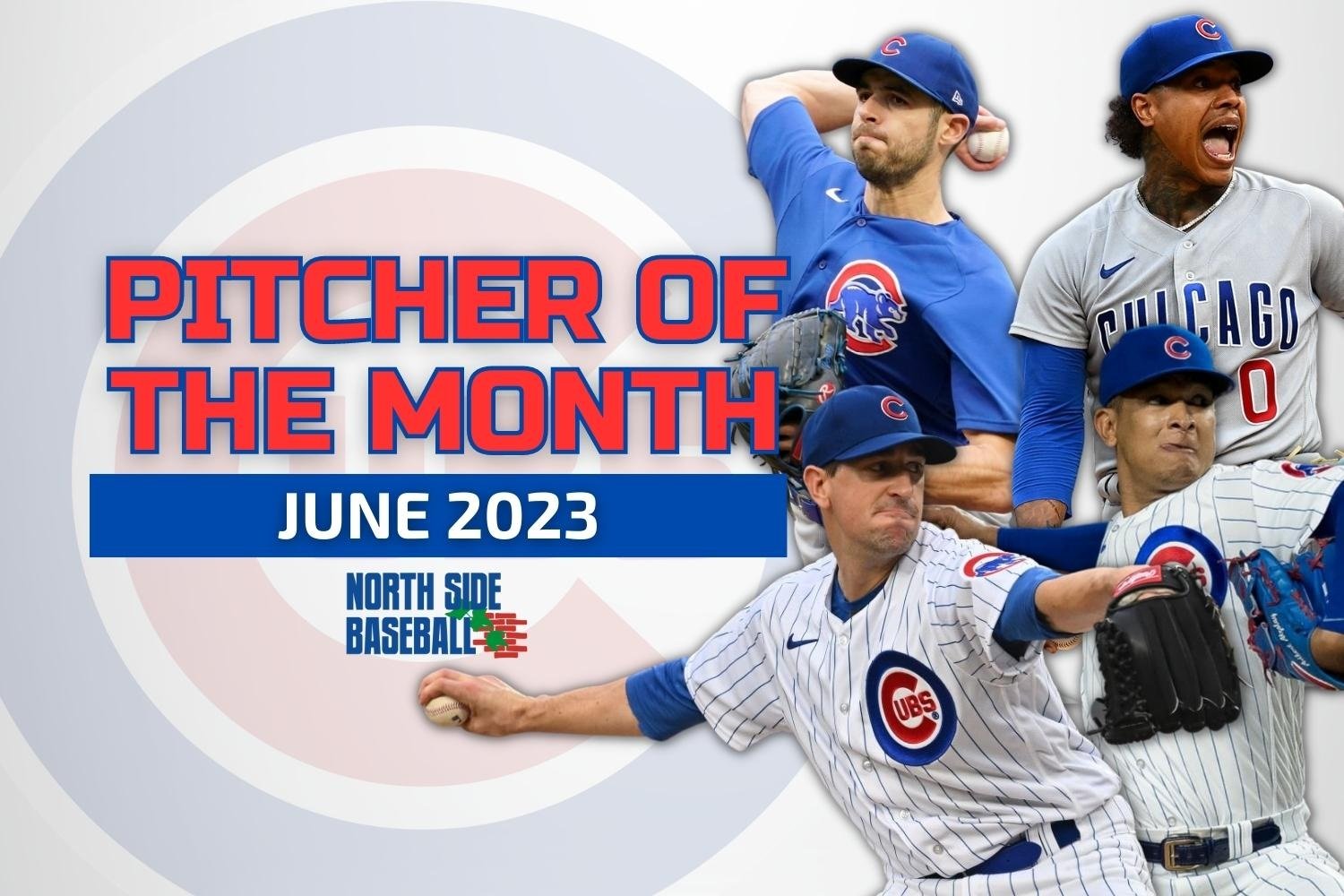 How did the Cubs provide a winning record in June after floundering in May? Dropping your team ERA from 4.73 to 3.43 sure doesn't hurt! Strike outs per nine innings, team FIP, and team WAR on the pitching side of the ledger didn't improve drastically, but overall consistency from game to game and inning to inning did. If the Cubs are going to continue to climb up the NL Central, their pitching will be leading the way.
Both starters and relievers impacted the team's success in June. Here's the list of those whose impact shone brightest:
Honorable Mention
Michael Fulmer - 12 G, 0.66 ERA, 0.88 WHIP, 13.2 IP, 7 H, 5 BB, 14 K
Honestly, a few of the Cubs bullpen stalwarts could have been on the list, but word counts matter. Fulmer gets the nod for June due to ability to garner three holds, eat up quality innings, and keep the WHIP below 1.00. He's never going to be the star of the bullpen, but he's what every contending team needs in the middle innings.
Justin Steele - 3 G, 1.56 ERA, 0.92 WHIP, 17.1 IP, 13 H, 3 BB, 18 K
How does the potential All-Star stay out of the top four? Availability matters, and only starting three games in June held Steele back even though he was a dominant 3-0 in those contests. Hopefully a healthy July puts him right back where he belongs at the top of the list.
June Pitchers of the Month
#4. Julian Merryweather - 12 G, 0.00 ERA, 1.25 WHIP, 12 IP, 8 H, 7 BB, 19 K
Anytime a pitcher averages 14.3 K/9 in a month, you have to put him on the list of lights-out pitching weapons. Merryweather garnered the most saves in June with two, and he didn't allow an earned run all month. The bases were cluttered during his outings, however, which prevents him from being the top reliever of the month.
This development seemed unfathomable as the DFA-birds were chirping for him to be gone in April. Increased velocity has led to a comeback campaign. Can his success continue into July, or was June a mirage?
#3. Adbert Alzolay - 7 G, 0.00 ERA, 0.71 WHIP, 7 IP, 3 H, 2 BB, 10 K
Top reliever honors go to Alzolay, with his 0.00 ERA and 0.71 WHIP. His 12.9 K/9 rate also shows his dominance across his seven appearances. If the Cubs find a way to bring the lead into the late innings, success should follow them into July. Although, being ahead by enough runs to avoid save situations wouldn't hurt anyone's feelings either.
The Cubs success in July will go a long ways towards determining whether or not Alzolay will be slamming the door on opponents in a Cubs uniform in August, or if he will be the prize trade chip for the continued rebuild.
#2. Kyle Hendricks - 5 G, 2.51 ERA, 0.71 WHIP, 32.1 IP, 19 H, 4 BB, 14 K
While his record doesn't shine as brightly as Steele's at 3-2, Hendricks ate up the most innings of the staff in June, and enjoyed a 0.71 WHIP which pointed out what "could have been" if the Cubs offense had matched his performance during all five starts. He provided 0.7 WAR for June, and kept the ball in the ballpark on a consistent basis. Hendricks also provides a voice of leadership among the starting staff, and brings leadership to the ballclub in intangible ways.
Winner: Marcus Stroman - 5 G, 2.17 ERA, 1.31 WHIP, 29 IP, 27 H, 11 BB, 23 K
London wasn't kind to Stroman, but aside from that blister-riddled performance, he's been the ace of the staff (and that's saying something!). Stroman went 4-0 in his other starts in June, with a sub-2.00 ERA. 23 strikeouts paced the team, and while his 1.31 WHIP was trending in the wrong direction as the month went along his ability to turn in 6+ innings night in and night out served to also contribute to the bullpen's ability to succeed.
Plus, he's got that "it" factor that you can't quantify. The kind of raw joy and emotion that, when aimed properly, can lift a team to new heights. 
What do you think? How would you rank your top Cubs pitchers of June? Comment below.
Follow Steve Trefz on Twitter:

 

@TwinsTrefz (because Twins&CubsTrefz seemed too long)