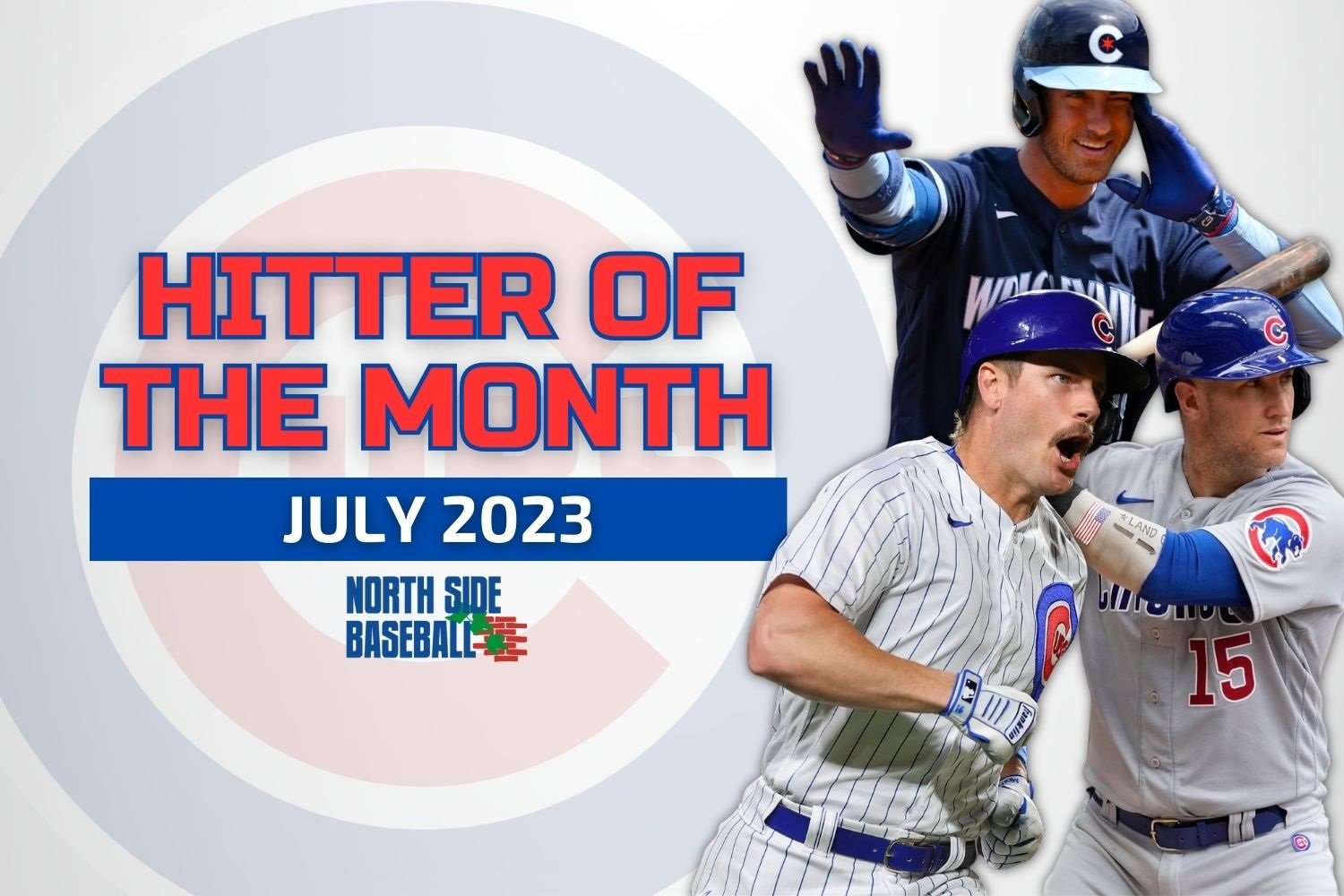 July has been a fun month for the Chicago Cubs, with the heavy cloud of a will they/won't they deadline more intriguing than Jim and Pam. Or Ross and Rachel for another Generation. Or Sam and Diane? Lucy and Dezi?  
You get the point. 
Among that noise emerged a team with 15-10 record and a return to .500. The pitching has been solid most of the year, the offense emerged to its expectations to align with the run prevention strategy intended for this group. In July, the Cubs collectively had a .791 OPS, putting them eighth in the majors for the month. This was carried very much by a third best .348 OBP, as slugging has not been a strong suit. 
So who carried the load. Number 1 is so obvious. The question left is if he is the NL Player of the Month. OK, there really wasn't any question. 
The bigger question here just might be who finished second and third and can share just a little of the credit for the Cubs turnaround too. 
Honorable Mention #2 - Yan Gomes .306/.350/.528 (.878) 6 2B, 2 3B, 2 HR 16 RBI
Gomes has been a steady, veteran presence both behind the dish and at the plate. His season OBP and SLG would be his best since his 2021 Championship run with the Nationals. Per Baseball Savant, he has dominated fastballs and offspeed pitches, using count leverage and catching acumen to pick his spots and do damage. He has an impressive .313 batting average and .522 slugging percentage. The Cubs value his intangibles, and he has rewarded them with a career season with the bat. 
Honorable Mention #1 - Patrick Wisdom .194/.333/.613 (.946) 1 2B, 4 HR 8 RBI
Be patient with my logic here. Old school stat-heads would look at that batting average and laugh me out of the room calling him the second-best hitter in July. After an absolutely putrid June, the Cubs used match-ups to right the ship on one of their best sluggers. Since the All-Star break, Wisdom has five strikeouts to six walks. Interestingly, he has struggled the most vs Fastballs, with Sinkers and Cutters providing most of his pop. I will expect the Cubs to use him in Sinker/Cutter featured starters. 
Hitter of the Month - Trey Mancini

Just Kidding
Hitter of the Month - Cody Bellinger .400/.432/.690 (1.122) 5 2B, 8 HR 24 RBI
Bellinger's back must hurt from carrying this team back into contention. The Cubs had an obvious need in center field this offseason and took a flyer on Bellinger returning to a partial version of the 2019 MVP. He might be fully back to form, and becoming a necessary part of the 2023 offseason plans for Jed Hoyer and this front office.
Bellinger's high contact rate and impressive 16% K-rate is slightly lower than his 2019 MVP season. In addition, his slug rate vs breaking and offspeed pitches have returned to his 2019 version. This version of Bellinger transforms this Cubs offense and changes the expectations for this year. 
Who would you put as your top hitters of July?