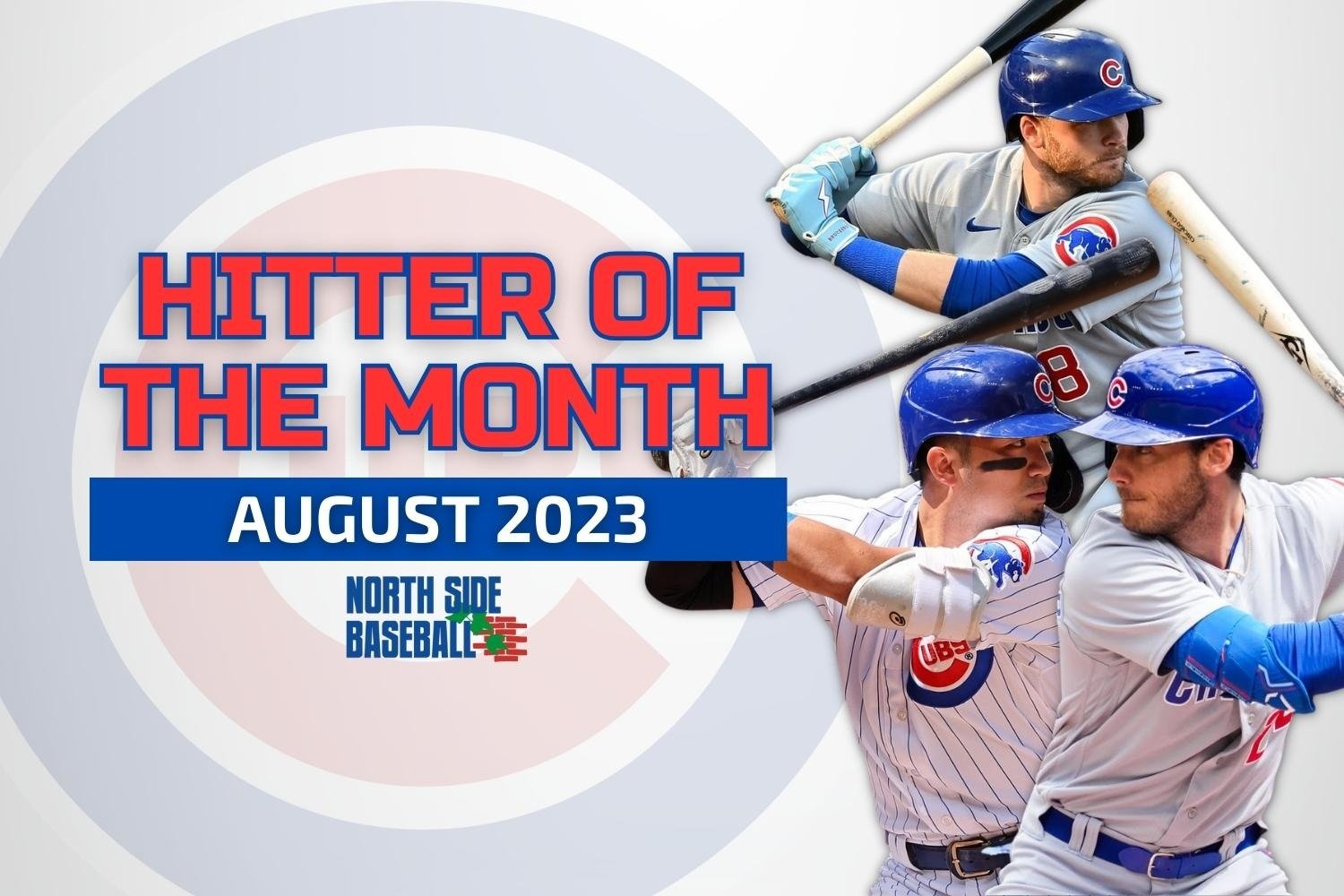 Wow! 
What a month!  
The August Chicago Cubs were a team on a mission. Winning 12 of 13 series, this team was a game UNDER .500 on June 10th and after this run, they are nearly a 10 games over .500. As much as there has been some bickering on Cubs-Twitter about lineups, bullpen management, etc. on David Ross, you have to give him credit for cultivating an environment that has produced this turnaround. 
With Cody Bellinger far and away being the best hitter in July, who were the Cubs hitters that stood out in August?
But first, here are some quick notes that are worth mentioning: 
#3 - OF Ian Happ
27 games, 25-for-105, .238/.316/.505 (.821) with six doubles, two triples, six homers and 18 RBI. 
There is not much more debate on Cubs twitter than where Ian Happ currently is batting in the lineup. I understand the argument from the arm-chair coaches armed with quick wit and keyboards: Happ's top skill is getting on-base. His .361 OBP would tie his career-high mark, but the slugging had at times vanished. However, in August, Happ began to slug again, carrying a .503 percentage with six home runs, tied for the monthly lead. The strikeout rate remained strong at 16%, with a drop of his walk rate to 8.1%. It was nice to see him lead the team in hard hit rate. Could we see him carry over this hot stretch into September? The offense is so much deeper when he is locked in. 
#2 - OF Cody Bellinger
27 games, 34-for-105, .324/.354/.533 (.887) with seven doubles, five homers and 31 RBI. 
My pick for the July Hitter of the Month almost repeated. Why not? His 53 RBIs since the All-Star Break lead all of baseball. Could you imagine his numbers if he didn't hurt his knee in Houston? Bellinger had five Home Runs, 31 RBIs while maintaining an .887 OPS. I am out of ways to describe just how important he has been to this team. However, not as big as the return of
HITTER OF THE MONTH 
OF SEIYA SUZUKI
22 games, 25-for-78, .321/.365/.641 (1.006) with six doubles, two triples, five homers, 13 RBI. 

Most of this season, I could predict his at bats. His timing was clearly off as he struggled at the plate. With an increase in swing rate, and a well timed benching, Suzuki has come back on fire. In August, he led the squad with a 166 WRC+ with a 1.006 OPS. His .321 ISO is an incredible turnaround. 
This Cub lineup with Suzuki and Happ clicking with Bellin is dangerous. Who else caught your eye in August?