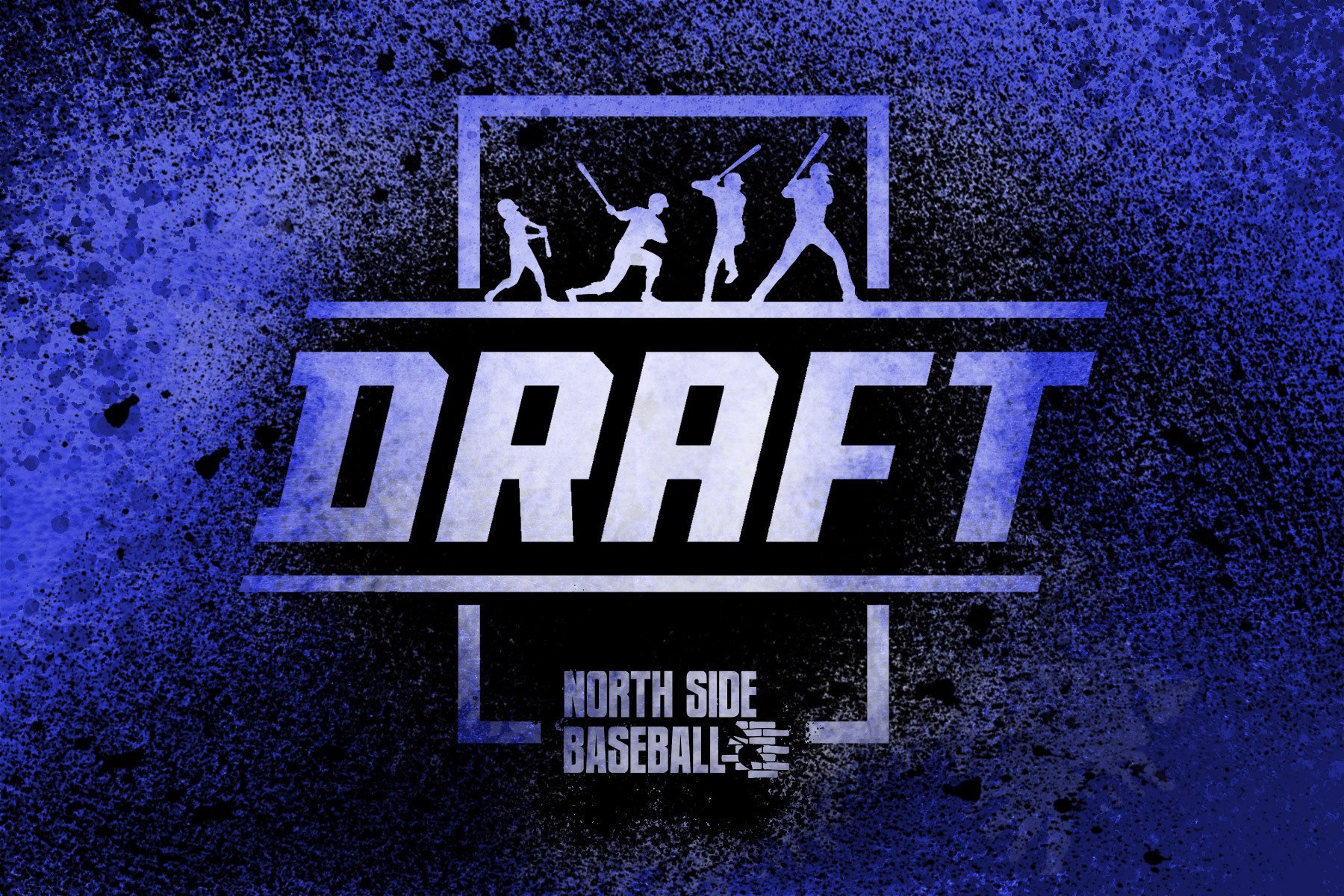 Image courtesy of Brock Beauchamp
The Cubs are in an interesting position entering the 2023 MLB Draft. They have $8.9 million to spend, and three top 100 picks (they forfeited their second-round draft pick after signing Dansby Swanson). The 2023 Draft class is loaded with talent, one of the strongest in years. In the buildup to the Draft, we're going to share some names to watch at particular spots that give an indication of the caliber of talent that might be available for a particular pick. Today, we'll dig into the Cubs pick at #68 overall.
Nazzan Zanetello
Position: 3B, Age: 18, School: Christian Brothers HS, MO, Height: 6'2, Weight: 170, B/T: R/R, Rank: 58
Zanetello is a prototypical 'toolsy' prep prospect that broke onto the scene during the showcase circuit in the summer of 2022. The descriptor might be a misnomer for him though, as it implies a rawness and lack of polish that Zanetello doesn't really show. He has a well-rounded profile, underpinned by exceptional athleticism. He has a slightly long swing at the plate, but drives the ball with purpose and has a ton of projection left, which should lead to at least above average power, with an average hit tool. He's put up plus, but inconsistent run times although his speed is at least above average.

Defensively, he's played shortstop, outfield, and third base, with his strong athletic profile allowing him positional flexibility and instinctive, smooth defensive actions should help him maintain it. Zanetello is committed to Arkansas; he could easily be a prospect with a lot of loud tools in a few years time if he decides to turn pro.
Brandon Sproat
Position: RHP, Age: 22, School: Florida, Height: 6'3, Weight: 220, B/T: R/R, Rank: 60 
Sproat has an unusually large range of rankings from the inputs used in the Consensus Board, anywhere from the 40s to the low 100s, representative of how enigmatic a performer he has been for Florida. He was one of the highest picks not to sign in the 2022 Draft (3rd round, Mets) leaving him as one of the oldest starting pitching prospects in the 2023 Draft.

Sproat has a solid four-pitch arsenal with undeniable arm talent, but there are a lot of orange flags in the profile for me. His fastball sits 94-98 mph; he's been up to 100 mph but doesn't have a lot of interesting characteristics. His breakers are a slider that's a legitimate swing-and-miss pitch, and a more generic curveball. He also has a changeup with a lot of fade that he doesn't use a ton. Sproat has struck out 106 in 84 innings of work thus far in 2023, walking 36. If a team can help him improve his control and refine his pitch shapes, the arm talent is there to sit in the middle of a rotation.
Max Anderson
Position: 3B, Age: 21, School: Nebraska, Height: 6'0, Weight: 215, B/T: R/R, Rank: 63 
Anderson is coming off a monster breakout for Nebraska in 2023. While this was his first big college season, some of his underlying numbers have suggested this might be coming. There's a ton to like about his offensive profile, particularly for model heavy teams. He hits the ball really hard (90th percentile EV ~105 mph), doesn't strike out much and has good in-zone contact numbers.

There are some areas to refine, though. He will expand the zone and chase, and he rarely takes a walk, so there's refinement in the approach needed. Additionally, Anderson will need to continue working on loft, as he has had a high ground ball rate throughout his collegiate career. The bat speed is there though for above average power. Defensively, the actions are fine but the arm is fringy, it's probably an average defensive third base profile at best. The offense more than fits the bill though. I think he'll wind up as an early day two pick.
Kiefer Lord
Position: RHP, Age: 21, School: Washington, Height: 6'3, Weight: 190, B/T: R/R, Rank: 66 
Lord has been a sneaky below the radar college arm that become more noticeable as the college season has gone on. A transfer from Carleton (MN) to the University of Washington, Lord has taken advantage of a more data rich college environment in 2023.

His fastball is his best pitch currently. It sits around 94-95 mph and gets up to 97 mph. With some additional projection, that could end up a triple digit pitch. It has good ride and plays really well up in the zone. He has two breakers, a slider and curveball. The slider is better at the moment and has good two-plane tilt, although Lord has shown the ability to spin the baseball so there's room for improvement on the curveball. He also has a changeup he's used sparingly. Lord has walked 17 hitters in over 72 innings of work in 2023 (struck out 75) which represents a step forward for his control. There's a lot to like here, a solid four pitch arsenal, with projection left. If someone can help him tweak the breaking pitches, he could be a really effective starting pitcher.
Josh Knoth
Position: RHP, Age: 17, School: Pachogue Medford HS, NY, Height: 6'1, Weight: 190, B/T: R/R, Rank: 67
Knoth is the definition of a helium arm. He wasn't on the Consensus Board at all through March, April, and appeared in the top 100 in May. He's a cold weather arm, so that's understandable. It's also easy to see why folks are so excited about the Ole Miss commit. Knoth hails from the same high school as Marcus Stroman and is himself an undersized right-handed starting pitcher.

He throws his fastball up to 96 mph with good arm speed from a three quarters slot. The asset for Knoth currently is his ability to spin a baseball. He has a hard breaking curveball with elite spin rates (~3200 rpm) that he can land for strikes. It has a ton of bite and just falls away from hitters. Knoth also has a changeup which needs refinement. His control should develop to at least average, if not better. Knoth will be 17 on draft day, which will give him a boost in models. It's easy to be excited about the projection here if Knoth continues to add velocity and works towards a serviceable third pitch.
Who are your favorite prospects mentioned? What are other names that intrigue you with this pick? Join our draft speculation in the comments below.