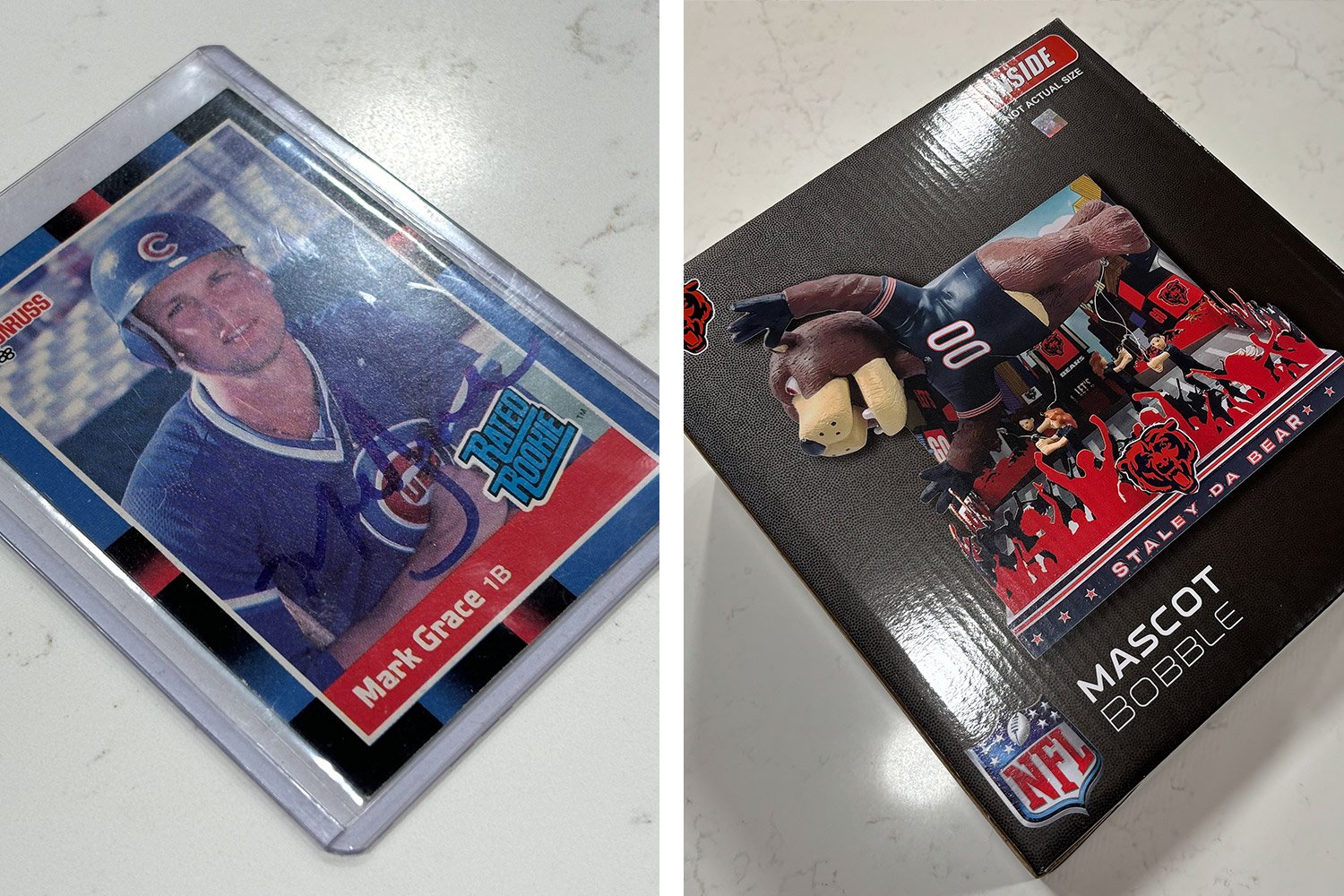 Image courtesy of North Side Baseball & Brock Beauchamp
This is new to the community at NSBB but is something we created for Twins Daily several years ago: a few times a year, we look back and see who wrote the most popular community content and which users were most active in the community. We offer prizes for being such an integral part of the NSBB community for two of those users.
We'll be looking at the entirety of the 2023 MLB season, starting with Opening Day and concluding with game 162 on October 1st. Let's get into it.
Most Popular Post
As you'll find in years to come, this category is often dominated by personal experiences that add to the discussion... or it goes to a ****post. The latter is the case in An Old Friend Rears His Head, and it's an absolute gem of a post, winning the most reactions during the 2023 MLB season. Thanks to @imb for this entry, and as a reward, a Mark Grace autographed rookie card is coming your way.
Runner Up
A game thread post is the winner here, which is a surprise. Given that single-game threads are so ephemeral, it's rare to see a late-July game thread receive so many likes. But it was a good win. Thank you to @treeman for this post!
Most Popular Blog Post
Given the site's newness, blog traffic is still pretty light around NSBB. I encourage all of you long-term users to check out that section of the site, as it's a great place to voice your thoughts in a long-form way, and every blog post is promoted through our various social media channels and reaches thousands of Cubs fans. It's a great way to get your voice out there if you're interested in trying your hand at writing without any kind of scheduled commitment.
Our most popular blog post of the 2023 MLB season was Chicago Cubs: Kings of the Slider? from @Bertz. It looks at the Cubs' organizational shift toward the slider, which they implemented often and well. I encourage you to look at Bertz's excellent piece and consider writing something this offseason!
As a gift, Bertz will receive a Staley bobblehead... Don't worry; I checked that they're a Bears fan before writing this. Thank you again to Bertz for leaping into the site's blog section; we hope to see more of this great content from you in the future!
Most Prolific Posters
These are the most popular posters of North Side Baseball over the past six months. That means they received the most system "points," which can be awarded by creating threads, posting comments, posting blogs, or receiving reactions. During the 2023 season, our most popular user was @Transmogrified Tiger, with @UMFan83 coming in a close second.
It was a long season with some bumps along the way as we all got to know one another. A sincere thank you to every single member of this community who helped me get into the swing of things, find and notify me of bugs, and helped me get the lay of the land. We're in this for the long haul and looking forward to an exciting offseason, hopefully, one that heavily involves a name that rhymes with No Hay Oh Pawney.
1

1