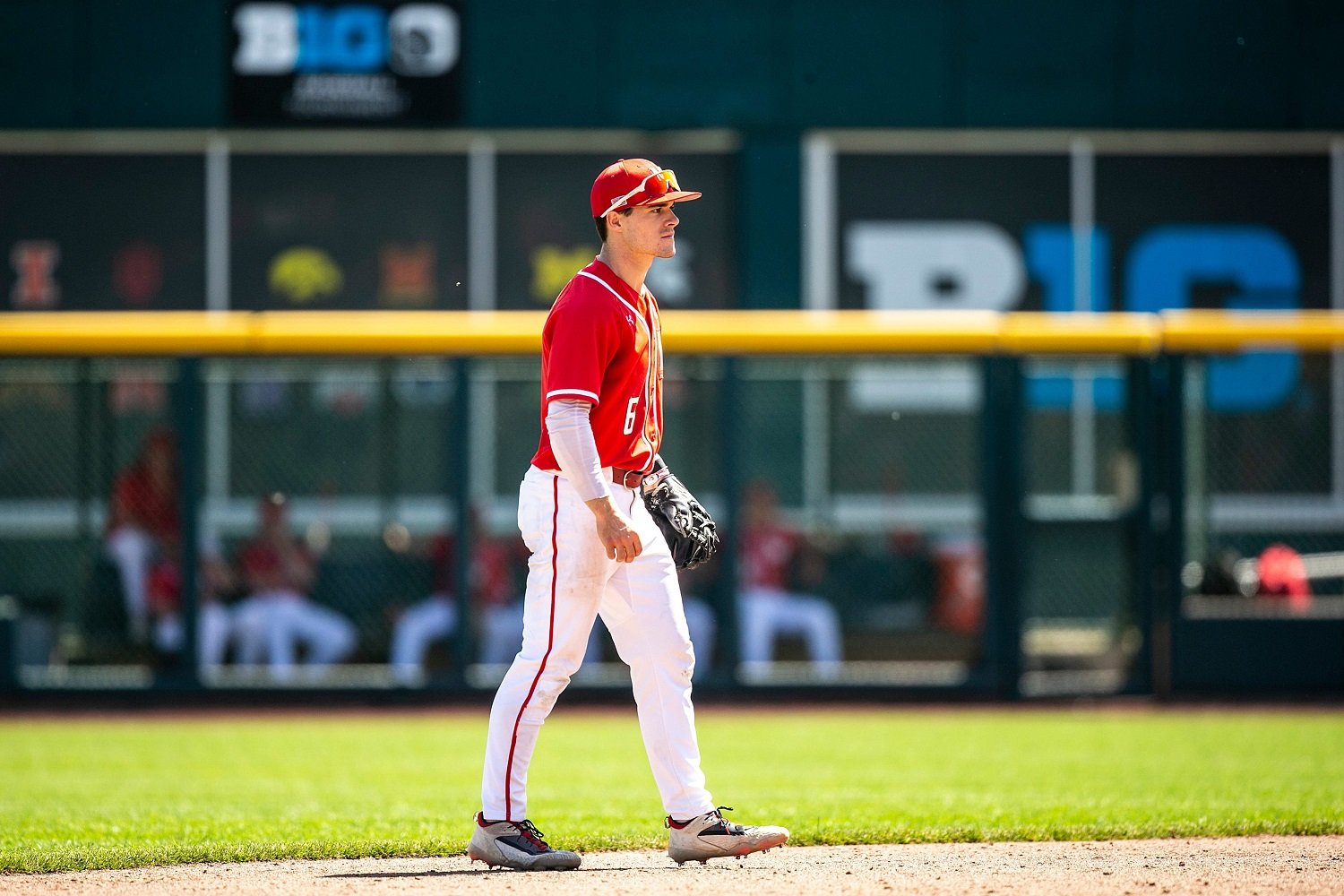 Image courtesy of Joseph Cress/Iowa City Press-Citizen
During the researching process, Matt Shaw not only climbed up the Consensus Big Board to #12, but also become my favorite college infield prospect. You can read my entire preview here. 
Maybe Shaw doesn't stick at shortstop long-term, but he's an exciting prospect nonetheless. He can hit for power as well as impact the game with his legs on the base paths. 
The bonus slot associated with the 13th pick is $4,848,500.
JD Cameron on Shaw:
Quote

Shaw demonstrated a huge power breakout in his sophomore season at Maryland, jumping from 8 home runs to 22. In 2023, he took his offensive game to a new level with a .341/.445/.697 line through 62 games, keeping a steady 16 K% while increasing his BB% to 16%, in addition to slugging 24 home runs and stealing 18 bases.  Shaw is a stocky middle infielder, who played shortstop for the Terps but is likely to slide over to second base as a pro. He's a proficient base stealer and a solid defender, but the headline is the bat that possesses power to all fields. Shaw has already shown his chops in the Cape, he checks a ton of boxes and may be picked in the teens in July.